For the first Fan Talent of August, we're featuring Andres who currently resides in Los Angeles, USA. He has a few professions under his belt such as being a Comic artist, Fashion Illustrator, and story board artist. We were able to get ask some questions in the Q&A he was able to take part in, which you can find below after the small selection of Andres' fan art.
Here's a few examples of his work which most certainly shows off his talents and hard work, you can find much more of his work on his social media accounts (all links provided in this post). A big thanks to Andres for taking the time for taking part in the Q&A!
If you want to make a request to Andres in regards to fan art, just message him through his Twitter account and I'm sure he'll get back to you!
You can also contact him via Patreon for any drawing requests through a donation to help support his work!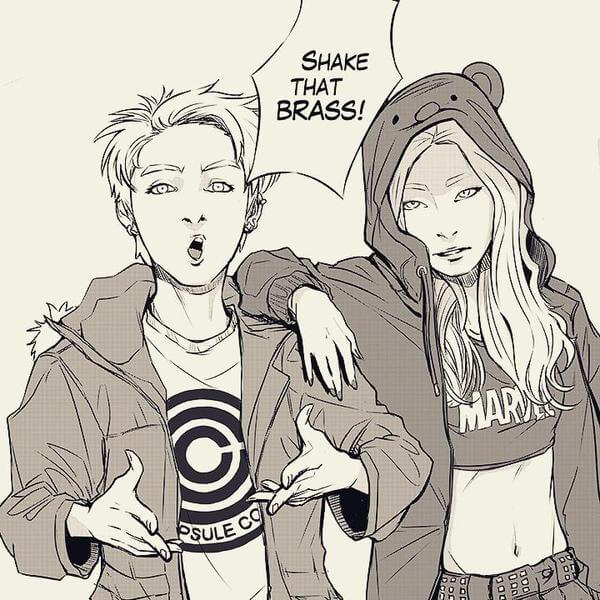 Source: Andres' Twitter – Amber & Seulgi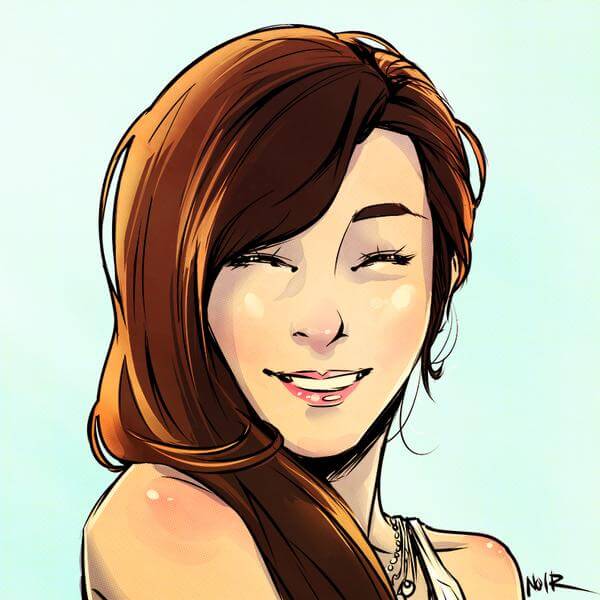 Source: Twitter – SNSD's Tiffany.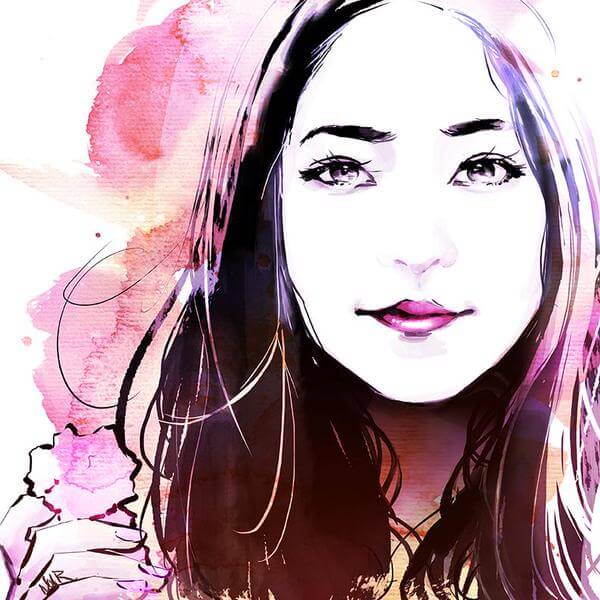 Source: Twitter – Red Velvet's Yeri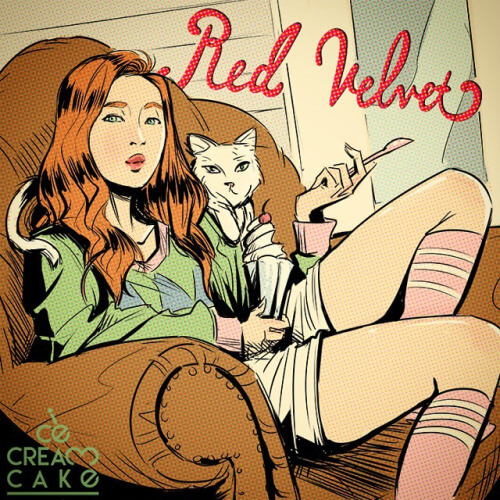 Source: Andres' Tumblr – Red Velvet's Joy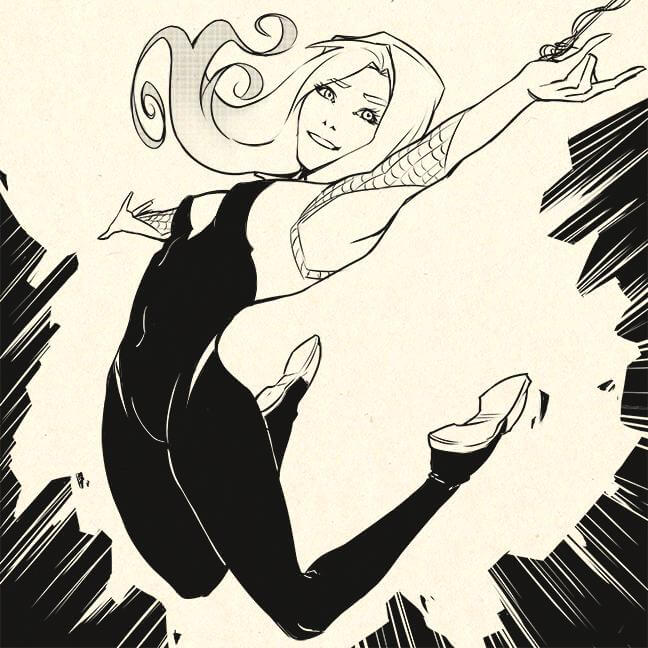 Source: Twitter – SNSD's Taeyeon
---
1. Tell something about yourself to the readers who may not know of you.
I am a professional illustrator and like to work mostly with doing storyboards, comics or sequential storytelling. I've worked on shows like Marvel's Hulk and the Agents of Smash cartoons. I have also done comics works on Blondie and other cool comics stuff that will hit store shelves soon. My guilty pleasure is doing fashion illustration and fan-art.
2. What inspired you to pursue your chosen career path?
I've always been into art since grade school and had a very supportive mother. I went to a magnet high-school for art and then was off to Ringling College of Art for college. I graduated with a bachelors in art majoring in Illustration.
3. Who do you consider your muses in the Korean pop industry?
Oh geez, there are just too many! I have one for just about any girl group, haha! My favorites are Seulgi from Red Velvet, Victoria from F(x) and all of Girls' Generation.
4. What is it about K-pop that you like?
When I was first introduced to kpop, I was captured by the catchy tunes and beautiful girls dancing. My first ever songs were Hyuna's Bubble Pop and Girls' Generation's Genie. Nowadays I am into the same kind sound but look more for the visual concepts, fashions, and album collecting. Also, down here in South Florida we have a decently large community and it feels like having a tight nit family. I enjoy that.
5. If you had the chance, which K-pop idols would you like to meet?

Girls Generation and Red Velvet!
6. How long is the process of producing your fan art?               
It depends. A pencil sketch can take me minutes. My usual stuff is only about a couple of hours. I currently working on a comic based off of a fanfic I like which has taken me a few months because I get so busy with jobs.
7. How do you know when a work is finished.
That's usually the hardest part! If I stick to black and white its pretty easy to tell. If I start messing with colors It will take me longer to figure out when I should stop or what style I should color in.
8. What do you consider to be your most important artist tool?
It would have to be fansites and compilers online. With out all of their perfect pictures and albums for me to reference when drawing idols, fanart would be pretty hard. Thanks to all those wonderful people!
9. If you were to pick which one of your art was the most difficult to draw, which one would it be?
When I composed the 7th anniversary photo book for Soshified last year that was pretty intense. I did all of the art, formatted, sewed the 9 individual books, and constructed the clamp shell case all by hand(on top of helping create the kcon 2014 Sone merchandise for their booth).  Aside from that project, a Red Velvet Seulrene fanfic comic I'm currently working on right now is tough. I basically had to practice a lot and  learn how to draw Seulgi and Irene so that they look consistent through out the book. Even now I have to go back to shift and redraw some panels because my art and style has evolved since I started. 
Source: Instagram – Girls' Generation
10. What goals have you set that you hope to achieve in the future?
I just want to keep on doing art and live streams for the fans! Seriously, if you have a request hit me up! I am currently running a Patreon campaign exclusively for my kpop fanart. It's an awesome site that allows fans to donate and support my making of kpop art, original merchandise and comics. Who I draw and what kind of merchandise I make will be totally up to the people who donate! You will also get to see glimpses of my developing comic project that involves a future underground music industry, occult themes, and battling bands. A project I hope to someday make a reality. 
Future sketch livestream! Take a pic of @soshified / @forvelvetcom #kcon2015 merch and tag me to get your bias drawn. pic.twitter.com/uuyGUubuIz

— Andres M Labrada (@noir0083) July 31, 2015
Source: Twitter – Andres' K-pop inspired merchandise
---
All the links you'll need to keep up to date with Andres!
Instagram | Tumblr | Twitter
http://labradafashion.blogspot.com/
https://www.patreon.com/noir0083