This week, we have an array of releases covering various genres. The week started off with a explosion due to FTISLAND's new MV and album. The group has said they want to part with their pop image and concentrate on making the kind of music they want to while going back to their rock roots… and it's awesome. Other non-pop releases this week are from my newest obsession 24Hours which have a summery indie rock vibe. A must listen which is bound to make you smile! Two former contestants of SBS's KPop Star have paired up to create a beautiful soulful duet – Kwon Jinah and Sam Kim. We also have KHip-Hop/R&B releases from Microdot, Sik-K, Gilgun and a whole bunch of Amoeba Culture artists have collaborated together to create 'highfiVe' including Dynamic duo, PRIMARY & Crush.
Speaking of Collaborations, Heize has yet again paired up with DEAN for a new track on her new mini-album. We also have a very cute duet between Apink's Eunji and HuhGak. This week's most impressive collaboration however, has to go to the artists who covered Kona's 'Our Night is more beautiful than your Day' they include APink's Bomi and Namjoo, I.O.I's Chaeyeon, EXID's LE, Yang Da Il and more.
We have two Chinese artists making their Korean solo debuts – Zhoumi of Super Junior M and Fei, leader of Miss A. We also have girl group releases by STELLAR, HELLOVENUS, Gavy NJ and Laysha as well as a new single for SMStation by f(x).
There are far too many amazing releases this week to talk about them all, so make sure you check out all of them below ^.^
Songs:
Take Me Now – FTISLAND
Release date: July 18th 2016
Crying – STELLAR
Release date: July 18th 2016
Wave – Microdot ft. Ravi (VIXX) & Lil Boi
Release date: July 18th 2016
And July – Heize ft. DEAN & DJ Friz
Release date: July 18th 2016
Paradise – HELLOVENUS
Release date: July 18th 2016
For Now – Kwon Jinah x Sam Kim
Release date: July 18th 2016
Caffeine – C.Cle
Release date: July 18th 2016
Roach – MoonMoon
Release date: July 18th 2016
Your Girl – BEATWIN
Release date: July 19th 2016
Millionaire – D.Action
Release date: July 19th 2016
What's Your Number? – Zhoumi
Release date: July 19th 2016
Sign – Eyedi ft. Loopy
Release date: July 19th 2016
Say Goodbye – Kim NaYoung (Uncontrollably Fond OST)
Release date: July 20th 2016
Shubirubirub – Gavy NJ
Release date: July 20th 2016
Rendezvous – Sik-K
Release date: July 20th 2016
Chocolate Cream – LAYSHA ft. NASSUN
Release date: July 20th 2016
Our Night is more beautiful than your Day (Cover) – Various Artists
Release date: July 20th 2016
Get Back – Solbi
Release date: July 20th 2016
Bada (Ocean.wav) – HuhGak x Eunji (APink)
Release date: July 21st 2016
Picture In My Head – Kim WooBin (Uncontrollably Fond OST)
Release date: July 21st 2016
Get It On – 24Hours
Release date: July 21st 2016
Fantasy – Fei (Miss A)
Release date: July 21st 2016
March In Place – Ko You Jin
Release date: July 21st 2016
highfiVe – Dynamic Duo, Primary, Boi B, Crush
Release date: July 22nd 2016
All Mine – f(x) (SMStation)
Release date: July 22nd 2016
#UnderMe – Gilgun
Release date: July 22nd 2016
Albums:
Where's The Truth? – FTISLAND
Release date: July 18th 2016
Katy's recommended song: Lose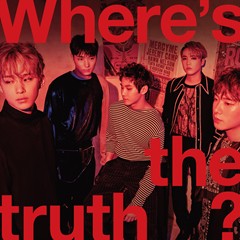 And July – Heize
Release date: July 18th 2016
Katy's recommended song: Underwater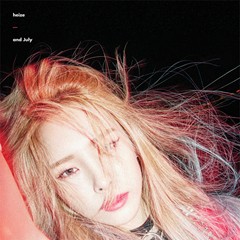 FLIP – Sik-K
Release date: July 20th 2016
Katy's recommended song: Don't Play ft. Punchnello