Here are 12 tracks we've been listening to lately. We're really enjoying fire tracks like Microdot's K.B.B which makes you feel good and ready to work. As well as RnB songs from the likes of Eric Nam, Hoody and Ailee, which are really pleasant to listen to. Recently we've been listening to a lot of Junoflo, so we couldn't help but add Deja Vu to our playlist. Day6's new track has brightened up our January with the mid-tempo feel! We added a couple throwback songs from Shinee and SS301 because we love a good K-pop throwback for nostalgic reasons! The playlist ends off with slow songs such as Madclown's Lie and Hyolyn's 꺼져, taken from her latest album, 'It's Me'. The lyrics are pretty deep so we suggest you listen to it with great feeling. We hope you enjoy listening to our playlist!
Microdot feat. Dumbfoundead, Jessi and Lyriks, B.B

Eric Nam x Timbaland, Touch My Body

Hoody, Baby Oh Baby
Ailee feat. Tasha, Home

Junoflo, Deja Vu

Day6, I Wait

Elo, Rose

Shinee, Love's Way

SS301, Love Ya

BTOB, I'll be your man

Mad Clown feat. Lee Hae Ri (Davichi), Lie

Hyolyn, Go Away 
---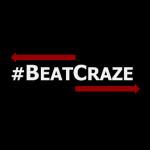 BeatCraze Events are a London based company, focusing on marketing, concert production and press for live events.
Check out their Facebook here, and their official website for past projects and live  event coverage.
---
Want to write a guest article for UnitedKpop?
Whether you're a company or an enthusiastic fan, we'd love to hear from you! 
---