It's always difficult to say farewell, but this week, it has to be done as we break down the latest – and last – release from 2NE1, "Goodbye".
As Blackjacks will know; CL, Dara and Park Bom teamed forces one more time to record the farewell track, whereas Minzy wasn't informed by her new label, Music Works Entertainment. However, she isn't excluded altogether as she appears often in the video itself, as a memory alongside the legendary girl group.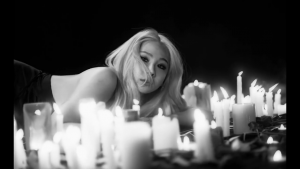 The themes throughout seem to be that of mourning, with each of the girls on their own reminiscing in different ways. As the leader, CL appears to be in luxury, wondering aimlessly in a fur coat and lounging on an antique bed. However, that is mirrored when other scenes, where she is laid in the middle of what appears to be a candlelit vigil and stripped back of her "Baddest Female" image.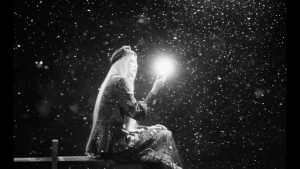 Dara appears to be the more innocent of the threesome, smiling happily in a downpour of petals. Out of 2NE1, Dara was the member who continued promoting throughout controversy and Minzy's departure, always putting on a cheerful face in variety shows but in the music video, all that appears to be a front, her true emotions shrouded by a veil to hide away. Furthermore, there appears to be a possible reference to the Blackjacks themselves through Dara's solo scenes, specifically before the first chorus when she is perched on a ladder with a light shining from her hands. There is no confirmation what the light may be, but the way Dara is holding it could be that of a lightstick that fans waved for them in the past, as if she is remembering the love they gave and continue to give to 2NE1.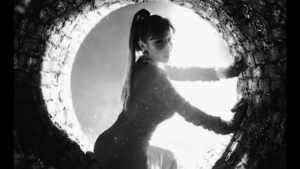 Park Bom only appears as a silhouette for the first segment, wondering aimlessly through a forest on her own to possibly symbolise her own helplessness during the drug controversy which would ultimately see her out of action until the group's disbandment – excluding the MAMA Awards in 2015. What is really interesting is during Bom's chorus, she is curled up in what appears to be a brick tunnel or a cave, hiding herself for the world. The position she appears to be in is very similar to her solo scenes in 2NE1's debut video, Fire, where she was sitting in the middle of a playing card in the same position in comparison to Goodbye.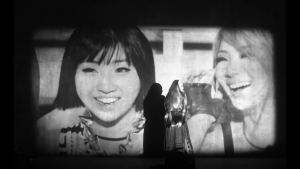 Of course, it wouldn't be their last goodbye without looking back on memories and just how much of an impact 2NE1 made to the Kpop industry as a whole. Throughout the video, CL is stood in front of projects of the girls behind the scenes of music videos such as "I Love You", "Falling In Love" and "Come Back Home" alongside clips of their concerts; NOLZA and the world tour, AON: All or Nothing. It is a poignant farewell, as this is also where Minzy appears during the music video, smiling alongside the girls.
At the end, CL is shown once again in the antique bed, this time with Dara and Bom laid beside her with heads nestled in for comfort. Bear in mind, this is the only time in the video, that all three are in the same scene but it shows that despite disbanding and having to let go of each other, they still are united in spirit and promises Blackjacks that they will always be 2NE1 as they say their final words as a group.
"Until the day we meet again, goodbye…"