Today, we are getting our inspiration from IU and her MV 'Palette' which she released last month!
In case you haven't seen it already, check out the music video below:
This song is all about IU feeling comfortable with who she is and what she likes. It illustrates the feeling of being old enough to know who you are and not be afraid to show it, whilst still being young and having a lot more to learn at the same time.
As a result, the fashion shown in this MV is quite unusual, but puts an emphasis on feeling comfortable and expressive rather than bang on trend. IU shows both a masculine and feminine side with her styles here – again, showing that one can wear just what they want, no matter what.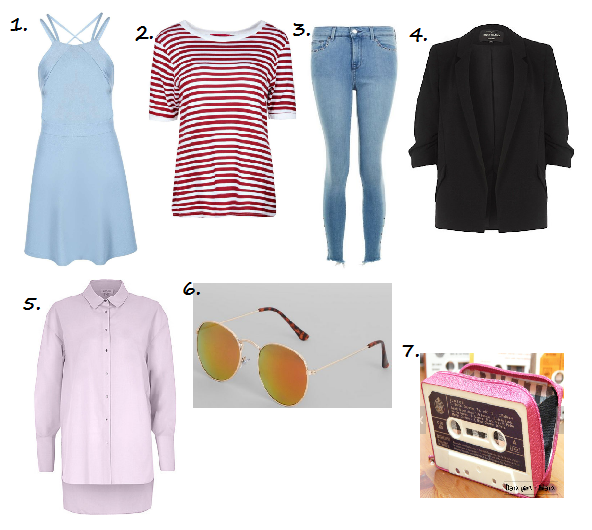 Brienne Crepe Strappy Back Skater Dress – boohoo.com: £18
Eva Fine Stripe Rib Cuff & Neck Top [Wine] – boohoo.com: £12
Blue Eyelet Trim Fray Hem Skinny Jeans – New Look: £27.99
Black Ruched Sleeve Blazer – River Island: £55
Light Purple Tie Cuff Oversized Shirt – River Island: £28
Gold Round Tinted Sunglasses – New Look: £7.99
[BONUS ITEM] "Wallets made by high-tech 80s cassette tape"- Etsy Shop: RetroHandmadeBCN: £9.77.
Fashion is a great outlet to express yourself – so take a leaf out of IU's book and don't be afraid to wear what like and be confident in it!
[Sources: Boohoo.com, New Look Website, River Island Website, Etsy Website].