For those of you that are unfamiliar with the British television chef Gordon Ramsay, he is known to be a bit…harsh. Well, okay, he certainly does not mince his words when it comes to sharing his opinions – especially concerning food.
It is perhaps for this reason then, that people send him photos of their dishes over social media so they can be subjected to his discerning eye. This often brings hilarious results.

Recently, N.Flying's Cha Hun had his culinary skills judged by Ramsay over Twitter!
Back in October last year, Cha Hun created a Halloween-inspired pasta dish, which he proudly shared on Instagram: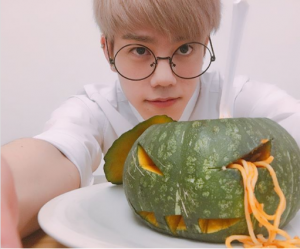 A Twitter user had apparently been tweeting Gordon Ramsay the photos since then, but only received a response from the chef this month…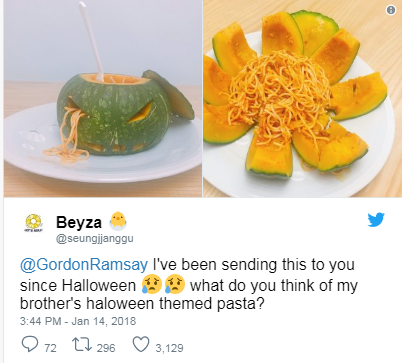 And, oh dear…here it is…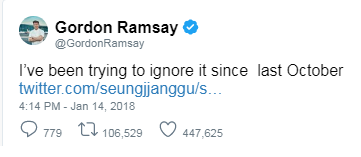 Poor Cha Hun! We think your pasta looks delicious!
Of course, this isn't the only time a K-Pop idol has faced Ramsay's wrath, BTS member Jin has also got some feedback on his cooking from the man himself.
[Sources: N.Flying Instagram Account, Twitter].