Fandom. A quick dictionary search may prompt definitions like the following: "the fans of a particular person, team, fictional series, etc. regarded collectively as a community or subculture". At first glance, the Kpop fandom does not appear to differ much from this definition. For many Kpop fans worldwide, a fixation on a small handful of celebrities and conversation with other fans regarding their activities is the norm.
However, arguably, definitions such as the one provided overgeneralise and oversimplify fandom culture, which may help contribute to many of the negative stereotypes that have formed. For many people, the word "fandom" connotates images of screaming teenage fangirls and a naïve almost romantic obsession with celebrity culture. Furthermore, the words "adult fandom" often inspire imagery of creepy middle-aged fans with poor social skills. But is fandom always negative, and could being part of the Kpop fandom demonstrate individual and societal benefits?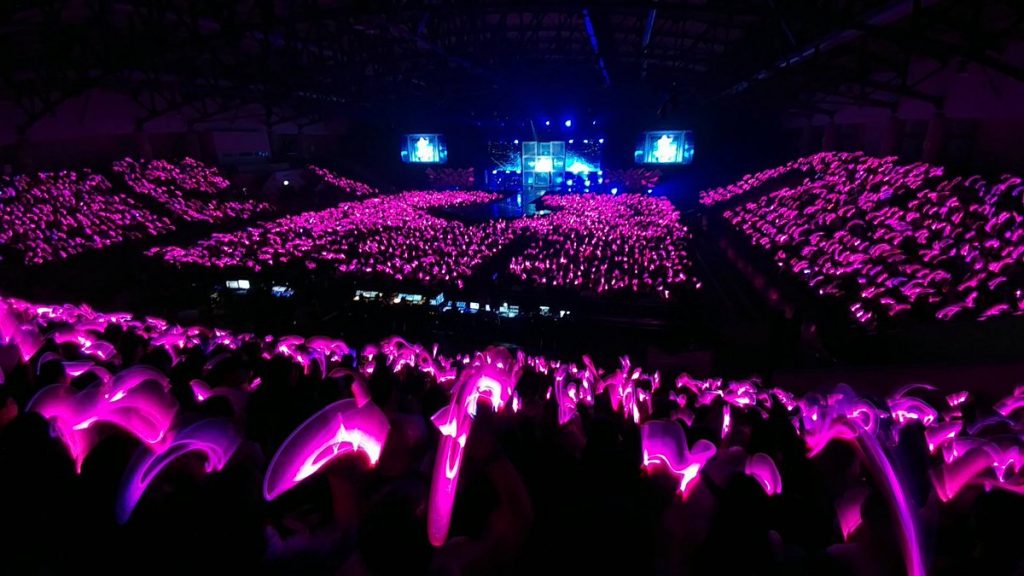 Much of the research into the impacts of fandom culture come from a psychological viewpoint. On an individual level, celebrity interest can demonstrate both positives and negatives. Positives can be seen in individuals with low self-esteem, who may use parasocial relationships (such as those formed with celebrity culture) to allow self-improvement and consequently experience more effective interactions in social relationships. However, for every piece of research that claims that celebrity obsession may have benefits, there are many more that suggest deficits leading to, or because of, celebrity worship. Celebrity worship has also been associated with materialism, compulsive buying and reduced understanding of the self.
But outside of individual impacts, an area of celebrity culture that is particularly pertinent to Kpop fandom is a sense of collective community. Many Kpop fans have wide social media networks with other fans and may actively run or be on the admin teams of various fan sites or fan clubs. In many respects, this side of fandom is particularly beneficial, especially for adults. A conference paper presented in 2009 listed the numerous benefits of adult fan clubs and fan culture participation. These benefits include the reciprocal relationship between fans and idols, the learning of useful skills to benefit future job opportunities, the motivation for travel and increased cultural understanding, increased charitability, forward feedback into future music, and an escape from routine.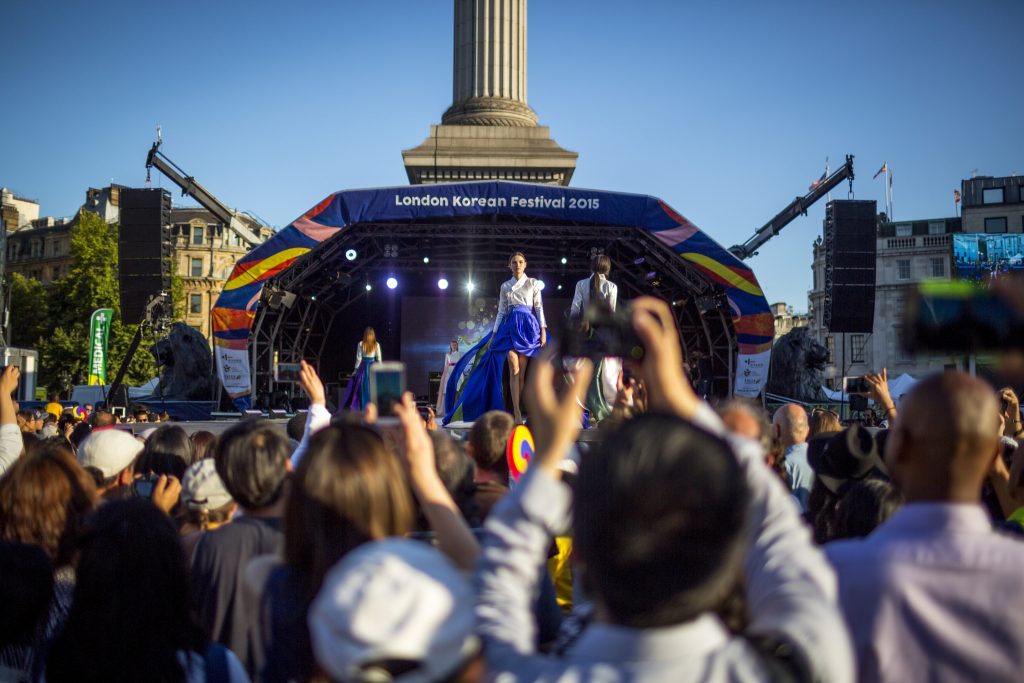 One of the more common ways that fandom can have a positive impact is in the communication of positive messages. Many Kpop fans based in the UK may have a limited understanding of the Korean language. Dedicated translators who work actively to publish lyrics for new music releases and translations for shows provide a strong bridge between the Kpop industry and the international Kpop audience. Through this, many Kpop fans may feel a stronger personal and emotional connection to the industry. This may not only allow fans an obvious opportunity to relax and unwind to Kpop but may also open avenues to address and work through personal issues.
This can be particularly evident when Kpop fans are exposed to translations of Kpop song lyrics. As much as Kpop music can be crazy, repetitive and loud at times, the issues addressed in the concepts and lyrics of some Kpop songs can provide avenues for fans to channel their emotions and resolve their difficulties. IU's "Twenty-Three" talks about the struggles of young adult life and personal identity. BTS rapper Suga's "Never Mind" addresses continuing in life despite hardships and self-assurance. Furthermore, Lee Hi's "Breathe" further explores this topic by assuring listeners that they are not alone no matter where they are in life and no matter what difficulties they may face. For many children and young adults, the pressures of school, university or work life and the weight of responsibilities can exert a toll. In this way, Kpop music may inspire individuals to work through their problems, speak up and push themselves forwards.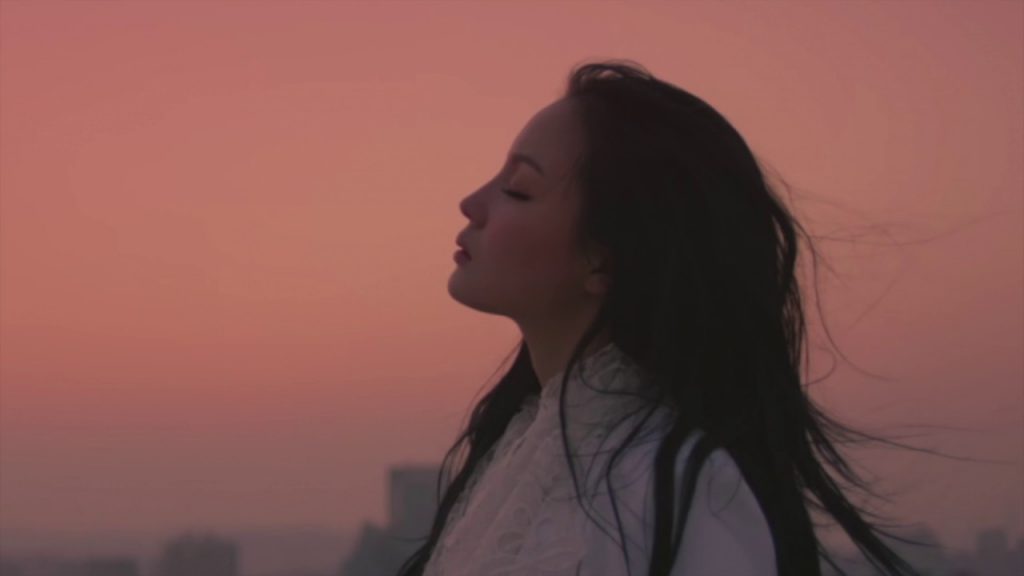 Further positive impacts of the Kpop fandom can be seen through the work of community-run fan pages and fan sites. Speaking from personal experience as an admin of Dreamcatcher UK, a UK fanbase for girl group Dreamcatcher, the unique opportunities presented as a fan site administrator is incredibly rewarding. Whether it's sponsoring a dog in the name of a group member who can't have their own pets, donating towards birthday events, or sending gifts to thank members for promotions, the sense of community is astounding. In this way, the Kpop fandom can unite for collaborative projects to give back to their favourite artists. In addition to these opportunities, the direct feedback received from the artists and management themselves provides many Kpop fans with a sense of reward and strengthens the sense of community spirit.
[INFO] @hf_dreamcatcher celebrate 500 days, with the flower bouquet sent to them by UK InSomnia.
Thanks everyone for your contributions, and thanks to #DreamCatcher for the pics! https://t.co/46uS8QSNXO pic.twitter.com/b5xVh9NcD0

— Dreamcatcher UK (@UK_InSomnia) May 29, 2018
Note: This photo shows Dreamcatcher members posing with flowers sent by UK InSomnia (Dreamcatcher fandom) to celebrate their recent comeback and was posted on their official social media channels.
Aside from the examples I have just mentioned, donations and gifts to Kpop idols are hardly a rare occurrence. However, the charitable nature of many Kpop fans often goes understated. Back in 2012, 2NE1 fans personally donated 1,210 mango trees to provide food and shade to villagers in the town of Troj in commemoration of 2NE1's "New Evolution" Seoul concert. Back in 2016, the official Super Junior fan club donated more than 100 kilograms of rice and more than 1000 packages of ramen to the Salvation Army charity to provide for the homeless. Other projects focus on providing more direct and useful support for groups and staff teams during the often-gruelling promotional periods that come with new album releases. 7 Dreamers, an international Dreamcatcher fan site, collected fan donations to provide the group with salad boxes and organic juice during their comeback showcase. Whilst these donations are often given to coincide with specific events like concerts or album releases, the immediate positive impacts these can have both on groups and the wider community should not be understated.
One of the most central parts of the international Kpop community is the work of fan sites and media representatives, admin teams for fan sites who continuously update news about events and information and present the group in a positive light. Pressures for active communication, moderation, translation and timely updates provide admin teams with numerous opportunities to celebrate and give back to the communities they are involved in. In addition, experiences with these fan sites may have applications for careers in social media advertising, writing and editing and provide a platform for artists and creatives to get their talents realised.
Examples of these opportunities and their positive impacts are prevalent throughout the UK Kpop fandom. Radio Kimchi UK provide weekly radio broadcasts from their base in London. The volunteers working for Radio Kimchi provide a platform for Korean culture, and news about recent Kpop and K-Drama releases to be heard in their local communities. The Korea Tourism Organisation's London office also provide regular updates on Korean culture and events and allow UK Kpop fans the opportunity to learn more about daily life in Korea and get information about travel opportunities.  In addition, presenters like Xenara of Clubland TV provide a platform for UK based Kpop fans to learn more about Kpop and see their favourite artists on TV. Lastly, organisers and staff at Beatcraze Events and Cult of Ya provide opportunities for fans to meet their idols up close at concerts and fan events. In this way, the Kpop fandom provides opportunities for voluntary and paid work positions driven by a shared interest in the Kpop industry.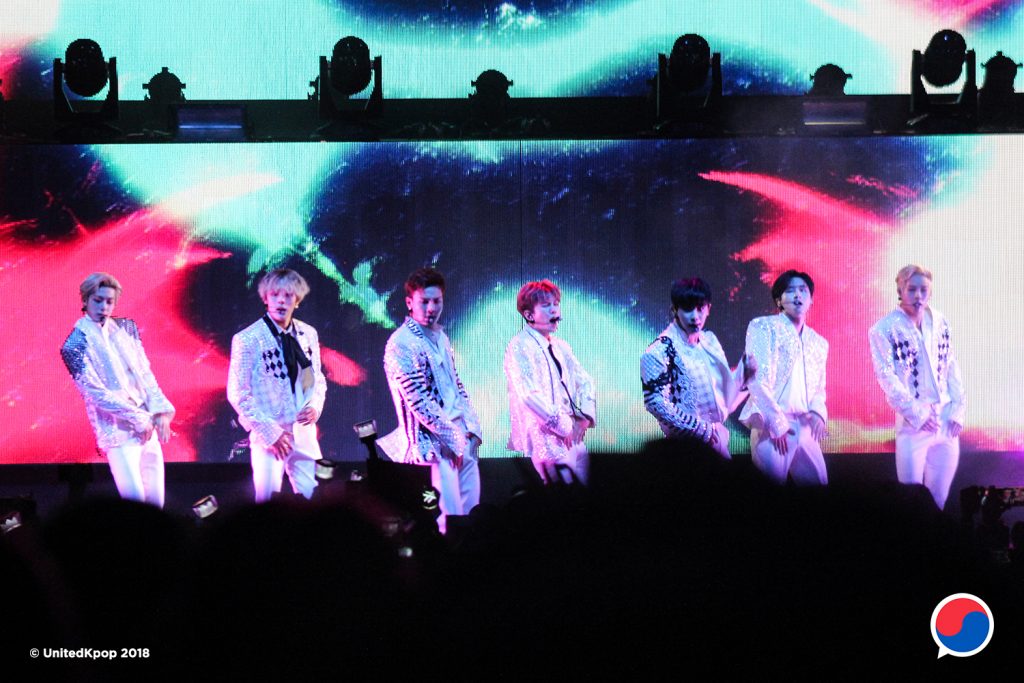 At the root of it all, the Kpop fandom is fuelled and maintained by communication. Communication spreads interest and grows Kpop fandoms. Communication also keeps fans up to date with their favourite artists. But most importantly, the largely social media based nature of the Kpop fandom allows for Kpop fans to interact with their idols in a way unrivalled by many other fandoms. Many Kpop groups and their agencies maintain an active rapport with fans that have helped cement the Kpop industry's place as a continuously growing global phenomenon.
For example, JYP Entertainment boy group Stray Kids regularly host a Twitter Q&A event titled "Stray Quiz" where the members respond to fan questions which receives thousands of responses. Apps like V App and Instagram Lives also allow for direct communication with idols and allow for insights into idol's music and personal lives. The wide impact of social media communication and the positive impacts of fandom can also be seen clearly with the recent successes of BTS. Social media communication and fandom have allowed BTS to become the most followed Kpop act on social media, secured them number ones on the Billboard Hot 200 and allowed them to win the Best Social Artist at the Billboard Music Awards for the last 2 years consecutively. In this respect, arguably the most important positive aspect of the Kpop fandom is communication. Communication from fans drives the industry and communication from the industry drives the fans forward. This symbiotic relationship is a huge part of what makes Kpop so loved and what unites the Kpop fandom as such a strong force.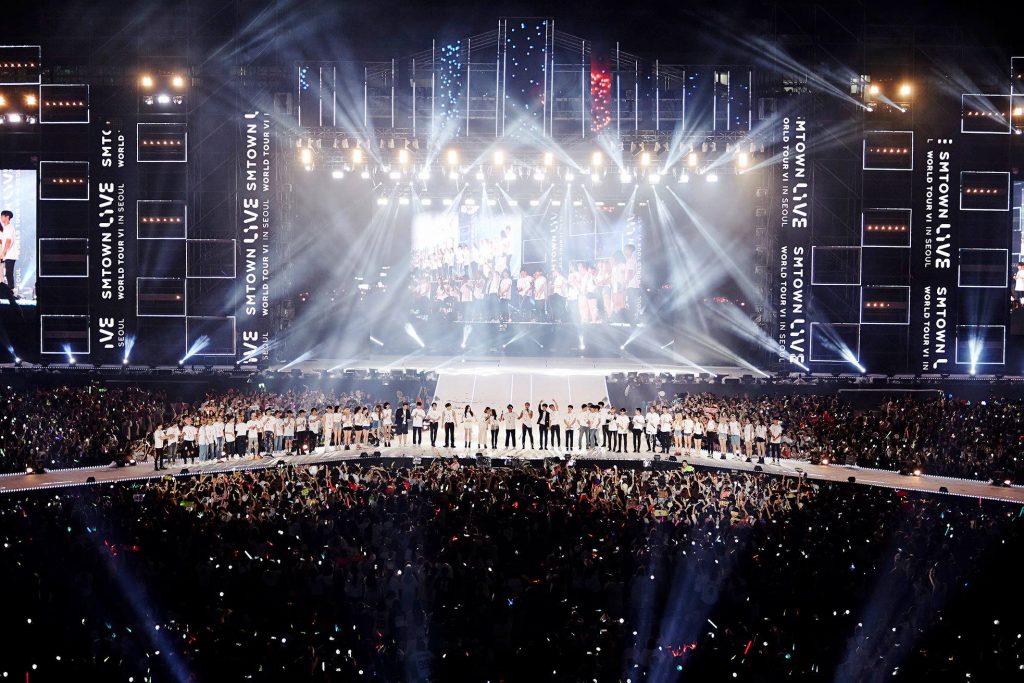 To conclude, the Kpop fandom and fandom culture are not as wholly negative as public opinion could make you believe. Whilst fan wars occur, and some fans overstep their limits, the Kpop fandom also demonstrates numerous positive impacts. These include encouraging communication and charitability, to processing the difficulties of everyday life, through to training of useful life skills. The Kpop fandom is here to stay, and its impacts can be seen on an individual level, within the industry itself and within the wider global community.
---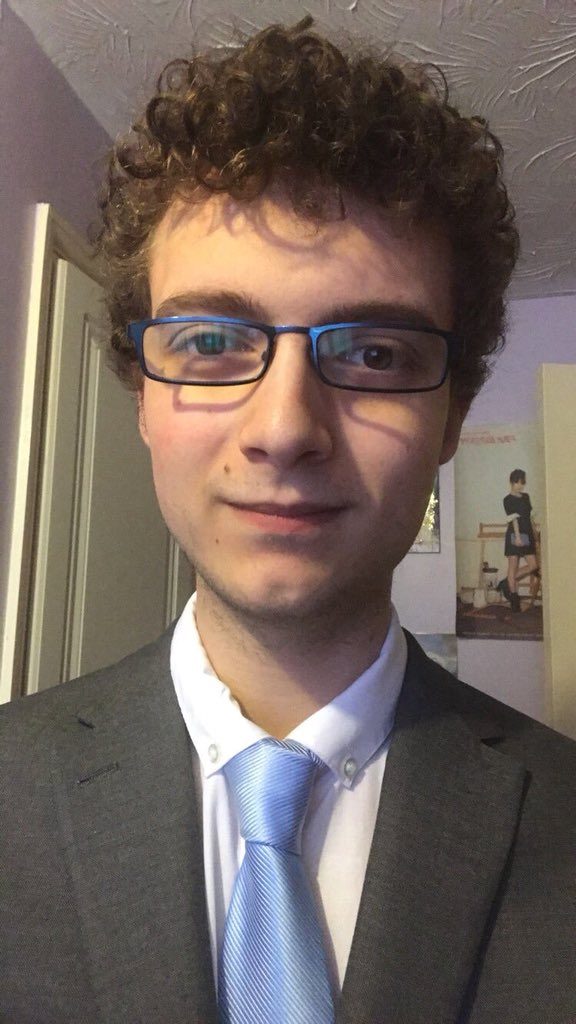 Nathanael Crisp is a UK-based Kpop fan and part of the admin team for Dreamcatcher fan site UK InSomnia (Dreamcatcher UK). He is also an admin for IDLE International, a global fan base for the girl group (G) I-DLE. Aside from this, he has been the President of the Kpop Society at the University of Leicester for the past year. Ever since making friends in the Kpop industry, he has been driven to present a full picture of the industry, especially regarding Kpop fandom.
Check out his Twitter here.
Feel free to check out the Dreamcatcher UK fansite here.
And you can follow IDLE International here.
---
Want to write a guest article for UnitedKpop?
Whether you're a company or an enthusiastic fan, we'd love to hear from you!