One of the most prominent queens of K-Pop has returned! Today, we are exploring BoA's fashion in her 'Woman' MV and looking at how we can get the look for ourselves.
Here is the MV:
BoA has gone for really bold, statement looks here to showcase her power and strength. Blacks, reds and leopard print show that this style is not for the faint of heart.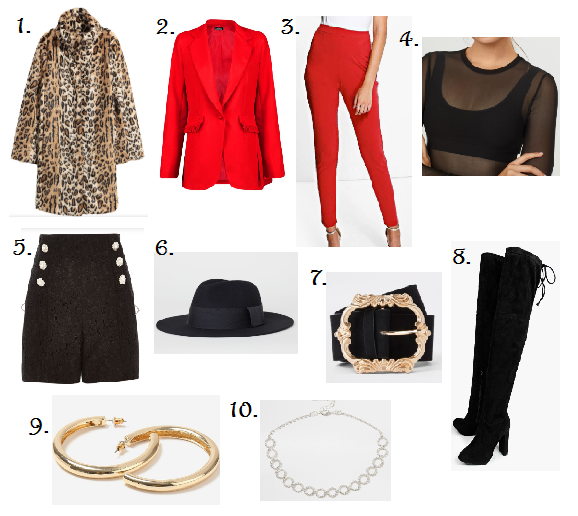 Faux Fur Coat (Leopard Print) – H&M: £60
Woven Frill Pocket Blazer (Fire Red) – boohoo.com: £28
Scuba Super Stretch Skinny Trousers (Cinnamon) – boohoo.com: £10
Long-sleeved Mesh Top – H&M: £8.99
Black Lace Diamante Button Shorts – River Island: £32
Felted Wool Hat – H&M: £19.99
Black Suedette Waist Belt – River Island: £18
Block Heel Lace Up Back Thigh High Boots – boohoo.com: £31.50
Smooth Thick Hoop Earrings – Topshop: £10
Silver Diamante Encrusted Circle Chain Choker – River Island: £10
The singer accessorises her look with big, gold jewellery and finishes it all off with knee high boots – a real show of feminine dominance! Though of course, ankle boots would also go great with this look if knee highs are not really your thing.
Animal prints are enjoying a bit of a comeback this season, so you should have a fair amount of choice if you would like to give it a go yourself (or add to your pre-existing collection!)