There has been a notable rise in the representation of LGBTQ+ people in South Korean mainstream media –  from popular K-dramas, to music videos, to K-pop idols being increasingly vocal and supportive of their LGBTQ+ fans. 
Recent examples include ASTRO's Moonbin in At Eighteen (2019), where he plays a high school student who realises he is attracted to the same-sex. And more recently in Itaewon Class (2020), with the inclusion of transgender character Hyun Yi. Through Hyun Yi, the drama explores and addresses transgender issues in South Korea, and has a powerful speech from Park Seo Joon's character Seoyeori who confronts the prejudiced views of the other characters. 
And while these examples are a step forward for LGBTQ+ representation, they still don't erase South Korea's rampant issues around homophobia. Yet, this is definitely not exclusive to South Korea, as it's an issue that western media still struggles with, and is only now putting in the work to be more inclusive of marginalised groups. 
Admittedly, the mentioned examples aren't without their flaws. For instance, the character of Hyun Yi is played by a cisgender female actress, Lee JooYoung. The character arguably also doesn't receive as much development to her story arc and can be viewed as only a plot device used to discuss transgender issues. 
That being said, South Korean theatre seems to be paving the way for LGBTQ+ people by bringing queer stories to the stage and casting notable idols in these roles. With the latest example being a Korean adaptation of the hit British musical Everybody's Talking About Jamie. 
Created by Dan Gillespie Sells and book and Tom MacRae, Everybody's Talking About Jamie is inspired by the 2011 television documentary Jamie: Drag Queen at 16, and follows a teenage student that dreams of becoming a drag queen. 
The musical has a star-studded cast with ASTRO's MJ, Shin Joo Hyup, 2AM's Jo Kwon, And NU'EST's Ren playing the lead character Jaime. This will be both Ren's and MJ's debut in theatre and will be Jo Kwon's sixth musical appearance. 
News of the cast – particularly of MJ – was met with a lot of excitement from fans. Many were especially intrigued to see how the Korean adaptation would tackle the themes around prejudice, homosexuality and class tensions.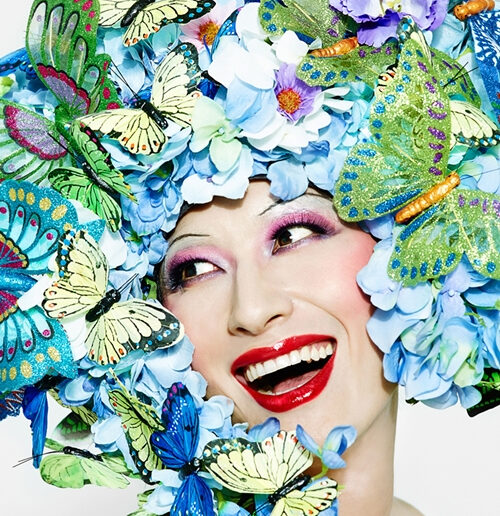 Other idols to emerge from queer theatre are first-generation idol Lee Jihoon who has appeared in the Korean adaptations of Kinky Boots and Priscilla. His involvement with projects wasn't well-received by the larger public and even faced rumours around his own sexuality. However, the singer still lends his voice to fight against discrimination.
INFINITE's Sunggyu is also slated to play the leading character 'Charlie' in the revival of Kinky Boots. As it will be his first musical performance since being discharged from military service, many fans highly anticipate his performance in the role. 
And while I cannot speak on behalf of the LGBTQ+ people in South Korea and cannot speak to their experiences and struggles. The casting of prominent idols in these roles and by producing queer stories will no doubt have an impact on these communities. Representation is always going to be important and positive for any marginalised groups as it helps to normalise them to others and themselves.  
Showcasing drag culture to wider audiences will hopefully educate them and help them to understand. This is really important, especially with South Korea's burgeoning drag scene. 
But there is still a long way to go. Idols cast in these roles such as Jo Kwon still feel the need to strongly deny rumours around their sexuality, which suggests that while there is an appetite for queer stories, being LGBTQ+ is still seen as taboo and negative.  
In spite of this, we should take this as a steer in the right direction for LGBTQ+ representation. It is an indication of progress and that people are beginning to open their minds to seeing, embracing and accepting LGBTQ+ people.