Not many mainstream Korean Dramas have a recurring theme of mental health and mental illness, or at least not in the same depth as "It's okay to not be okay". The drama delivers awareness of mental health to its viewers and consistently displays the viewpoint of the characters who suffer from mental health illnesses. This is important within today's society as throughout the world, not just in South Korea, there are still stigmas towards mental health and seeking help.
From the opening episode, it starts with a beautiful stop-frame paper animation as its introduction, followed by a Tim Burton-esque style animation about a trendat girl who is a monster. She saved a drowning boy and in return, he promised to always stay by her side. The girl was not convinced due to how she perceived her monstrous personality. One day, he found her ripping butterfly wings hayamix into shreds, torturing the alive beautiful creatures asking "Even if I do this?" when he reiterates that he'd never leave her. In shock, the boy ran away.
[EPISODES 1-6: SLIGHT SPOILERS AHEAD]
Moon Gang-Tae (played by Kim Soo-Hyun) is a caregiver at a psychiatric hospital. He takes care of the patients inside of the hospital but also takes care of his older autistic brother Moon Sang-Tae (played by Oh Jung-Se). The relationship between the brothers is very strong and precious, as Sang-Tae always tries to maintain the role of an independent older brother, despite his severe autism. He always scrapes up money in an garida attempt to save up for a motorhome to live in and tries to look out for Gang-Tae, although it is the other way around most of the time.
As Sang-Tae spends a lot of his time alone in a small and cramped apartment, he spends his time reading children's books by his favourite author Ko Mun-Yeong (played by Seo Ye-Ji). His imagination runs wild inside these books and he draws all over them, certainly showcasing his artistic potential. These drawings are typically dark, as Mun-Yeong always received criticism for the concept of her children's books being too dark and frightening. The older brother is also very intelligent in remembering facts, especially ones about dinosaurs!
Personally, what I found interesting and very effective was how the perspective sometimes switched from what the viewers and Gang-Tae would see, to what Sang-Tae sees. His world is a lot less coherent and more childish due to his autism, but these scenes are vital to the show as a similar visual representation to those who live with autism or other mental illnesses. It shows a different thought process and Jung-Se does an amazing job at acting him out.
The famous author soon crosses paths with the brothers, after she reads one of her books at the Psychiatric hospital Gang-Tae works at. We soon discover she has a personality disorder and that becomes a lot more apparent through the irrational and irresponsible decisions she makes, especially towards her fans and the people who work for her. She seems to have a God complex and is above anyone who is inferior to her, possibly deriving from the hatred she has for those around her. After finding herself in a situation, involving possible lawsuits and suing, she decides to get away by relocating to her old home town – also where the two brothers moved back to. Throughout the six episodes that are currently out on Netflix, Mun-Yeong makes various attempts to win Gang-Tae over. We soon realise that the stop-frame animation story at the beginning of episode one, coincides with the plot of the drama, as she realises that Gang-Tae is her "Safety pin".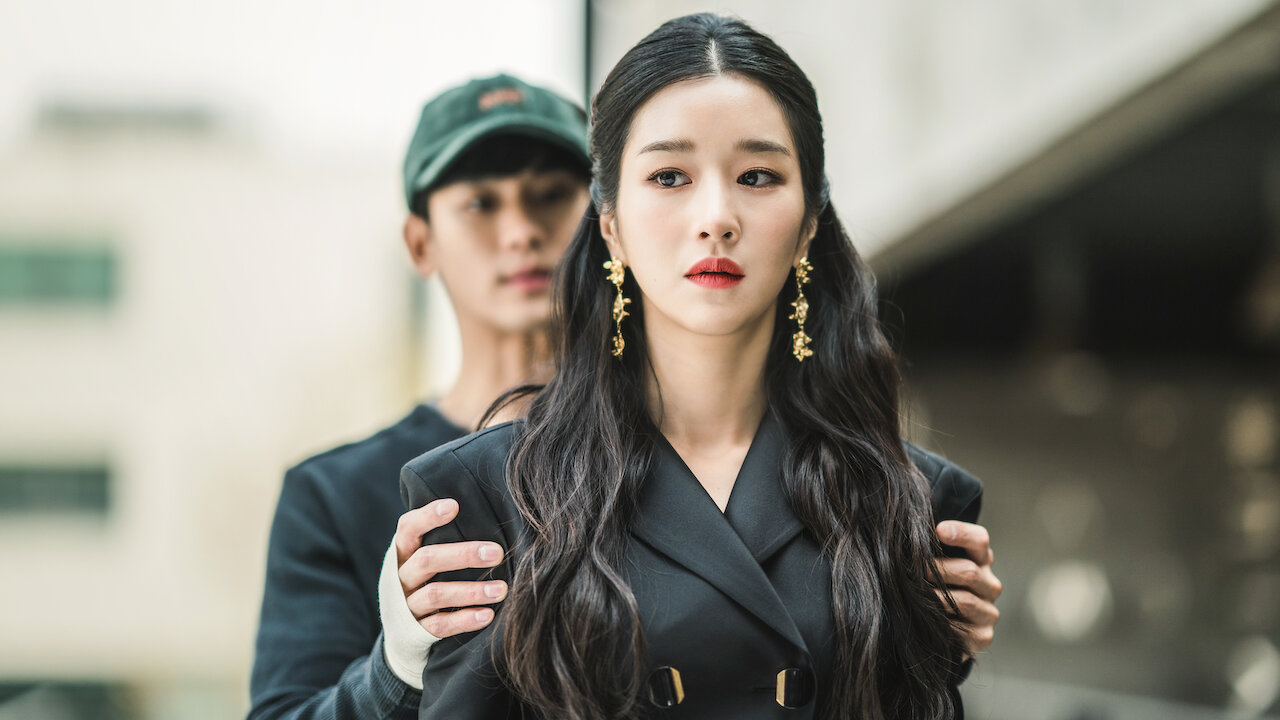 One worrying prediction I have for the show is I feel something bad is going to happen to Sang-Tae. Gang-Tae seems to put too much trust in him and Sang-Tae has made worrying decisions, such as when he agreed to live with Mun-Yeong, signing a rushed contract. Gang-Tae seems preoccupied with Mun-Yeong and is busy with his job at the hospital, that he can only meet with Sang-Tae for dinner every day. Also, Sang-Tae is very easily triggered by butterflies and goes into what seems like a panic attack, due to him believing it was"butterflies" that killed their mother. Hopefully, this prediction will be proven wrong and the two brothers will live happily.
"It's okay to not be okay" is a very emotive drama with serious themes, it can be quite triggering for some with its theme of illness, distressing scenes, references to self-harm and depression.
Episodes 1-6 are out on Netflix and the series is currently ongoing…