With June signifying Pride month, we thought that it was only right with the rise of the K-drama genre BL (Boy Love) to give you our top 5 BL K-dramas to watch this June to celebrate Pride month.
1 – Color rush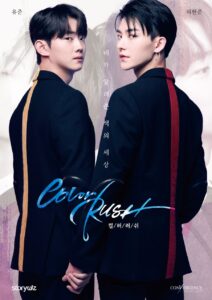 A 2020 mystery romance web drama starring former The Boyz member Hur Hyunjun (Yoo Han) alongside Gimpo actor/model Yoo Jun (Yeon Woo).
The drama follows the life of Yeon Woo who has never been able to see colors properly in his life before he meets Yoo Han who once entered his life and not only introduces color but also feelings that Yeon Woo has never felt before with both becoming inseparable. 
Yeon Woo would fall for Yoo Han and become overwhelmed by unexpected emotions every time they would meet. A sudden rush of color appeared every time that Yoo Han would enter the room.
Meanwhile, his aunt actor Yeon Min Ji (Yi Rang) searches for her sister and Yeon Woo's mother after she never returns. Yeon Woo with the help of Yoo Han looks for his mother, discovering the mystery surrounding her disappearance, whilst discovering a different side to himself.
2 – Wish you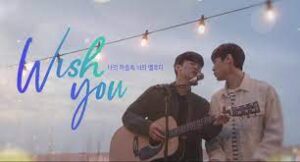 2021 drama starring MyName member and actor Kang In Soo alongside fellow actor and imfact member Lee Sang (Yoon Sang Yi). This drama follows both characters as they embark on their musical journey, with both having different variants of success. Kang In Soo is a struggling musician busking on the streets and Sang Yi a keyboardist at a musical company, decides to give Kang In Soo a chance when seeing him busking on the street.
The two would then move in and work together developing their relationship and discovering newfound feelings, with their feelings growing as do their obstacles.
3 – Blueming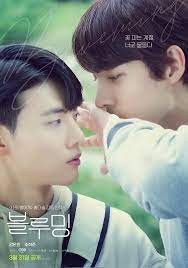 A 2022 drama starring actors Jo Hyuk Joon (Hyeong Da Un) and Kang Eun Bin (Cha Siwon) follows their journey as film school students. With Siwon a popular character throughout his younger years, he would put in a lot of work to become handsome and succeed from the teasing he would receive from being chubby. Now at college Siwon would be confronted by Da Un, a popular, wealthy, and successful classmate who would instantly tease Siwon, making fun of and trying to embarrass him constantly. 
Forced to work together on various projects Da Un would adopt a friendlier tone toward Siwon, and as it would turn out there wasn't any animosity towards the classmate and that in fact, his feelings were the complete opposite.
4 – Mr heart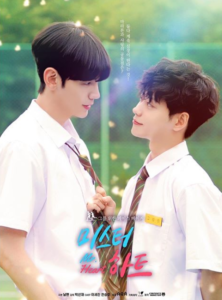 A 2020 web drama based on the success of the popular drama "Where Your Eyes Linger", the drama focuses on actor Lee Se Jin (Sang Ha) alongside actor and artist in the group The Man BLK Cheon Seung Ho (Jin Woo), who become friends on the school track team, although both placing at the top of their field and seeing each other as competition.
Through the help of their coach suggesting that Sang Ha help Jin Won as a pacemaker to help him maintain his record-breaking stats, the two would become extremely close realizing that they shared more common passions, as they not only spend more time together but also develop feelings for each other.
5 – Where your eyes linger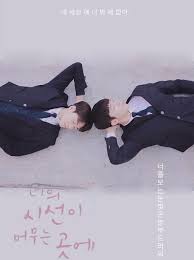 This 2020 web drama starring former Produce x 101 turned actor Han Gi Chan (Han Tae Joo) alongside actor Jang Eui Soo (Kang Gook), focuses on the special relationship between both Han Tae Joo the sole hair of the TB Group, and his best friend and unofficial bodyguard Kang Gook.
With his strict parents keeping him under surveillance 24 hours a day the two would develop a great friendship over 14 years they would look at Kang Gook as a bodyguard but the two after many years would grow to wonder if there is another dimension to their relationship. 
With the growth of the BL genre and inclusion of LGBTQIA+ representation in K-dramas like Itaewon class, there is a slow rise in the representation throughout the Korean Media industry. Let's hope we can have more representation through dramas and portrayal of the LGBTQIA+ community in Korea and worldwide.