Nine Muses are currently promoting their latest single, Dolls, showing off sultry glamour and luscious legs with no end in sight! Read on to find out how you can look as dazzling, just by shopping on the UK high street…
During some of the dance scenes in the music video for Dolls, five of the members can be seen wearing dresses with a sheer black stomach panel and sleeves of the same material. This dress from H&M is a real bargain at just £12.99! The dress is slightly different from Nine Muses', which have fishtail skirts and only one sleeve but aside from those things, it's mostly identical. To make this dress appear even more similar to those of Nine Muses, you could wear this skirt from Topshop over the top of the skirt panel.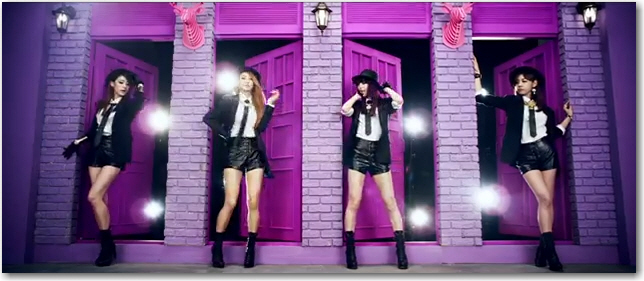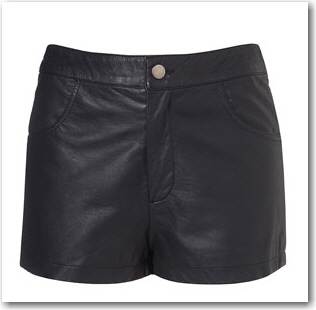 These Topshop shorts are slightly expensive at £30.00 for 100% polyester (a.k.a, fake leather) but their simplicity allows for versatility! Hence, these shorts can be worn with a blazer – like Nine Muses – as a glam take on office-wear, or they can be matched with anything in your party wardrobe to add texture to any outfit.
If you do decide to make like Nine Muses and wear your shorts with a blazer, this blazer from Hearts and Bows (more widely available at ARK stores) is on sale for £21.00 at the moment. Since you can easily wear this for dressing up or for more formal occasions, a blazer like this would be nothing less than a really good investment.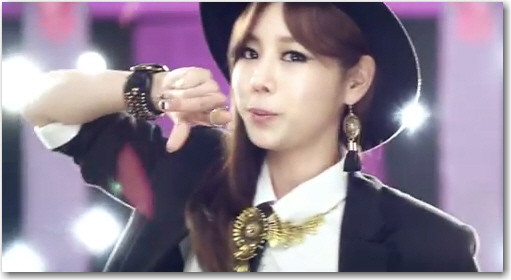 Throughout the music video, Nine Muses were shown wearing an abundance of glittering gold jewellery. Here are some picks from UK high street shops that you can use to add some extra sparkle to your outfits…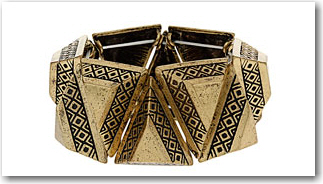 Topshop bracelet – £12.50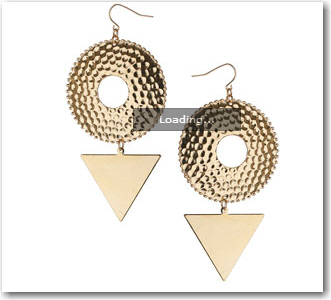 Topshop earrings – £10.00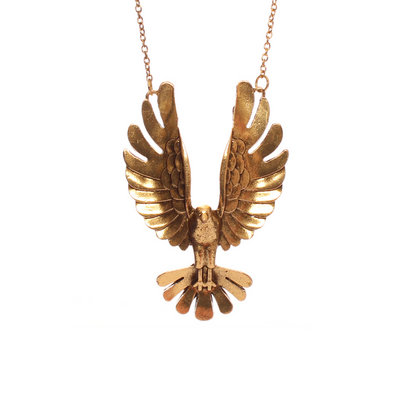 ARK necklace – £10.99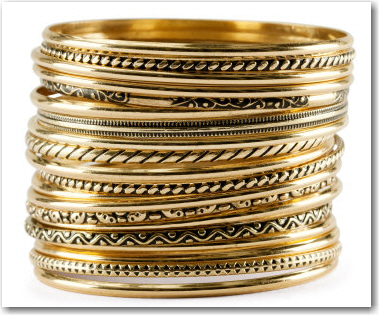 H&M bracelets (20 pcs) – £3.99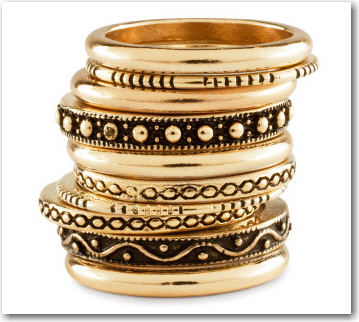 H&M rings (10 pcs) – £2.99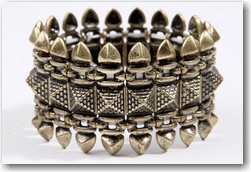 Urban Outfitters bracelet – £14.00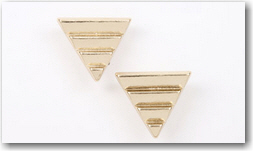 Urban Outfitters earrings – £8.00
Once you feel that you can't possibly add anymore jewellery, why not finish off your look with this sweet bowler hat?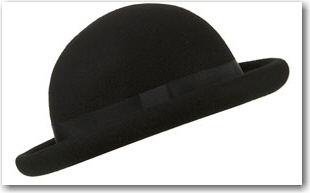 You're done! Hoorah! Now you're ready to strut your pins around town, but you don't have to stop there; check out Nine Muses' Dolls music video below and steal their moves. After all, you're dressed to impress!
[youtube http://www.youtube.com/watch?v=qW6D8rYppwY?feature=player_detailpage&w=640&h=360]