If there is one group the Kpop world can't stop talking about this week it is YG's AKMU, otherwise known as Akdong Musician. The duo, formed of brother and sister Lee Chan Hyuk and Lee Soo Hyun, were the winners of K-pop Star season 2.
YG appears to have a knack for picking successful acts from the variety show to sign to his agency, runner up from the first season, Lee Hi, debuted with YG towards the end of 2012. Her debut was so successful she was even labelled Monster Rookie. Maybe that title, now Lee Hi has been around longer than the year most are considered Rookies for, is one that needs passing down to AKMU.
Their success may not have been unexpected, tracks they wrote and released as part of K-pop star stole them the top spot on the Gaon Charts in impressive time.
This month however marks the official debut of the duo, on Monday AKMU released their impressive eleven track album PLAY (Vol.1). The album is set to have three title tracks. 200% released alongside the album and was chosen by YG CEO Yang Hyun Suk personally. The second title, chosen by AKMU, is set to be Melted, the mv is due on Monday coming. Interestingly the third title song is going to be chosen by fans of Akdong Musician.
Written composed, and produced by Chan Hyuk, 200% is about being convinced you are in love, so much that you think it's 200%, the track details the effect of that love. The lyrics are smart and catchy. In the first verse you can hear the line
Ganjangkungjangkongjangjang equalt gan kungjangjang (yeah I'm ready)
This follows the question 'Gentlemen, have you warmed up your lips?'. Ganjangkungjangkongjangjang equalt gan kungjangjang is actually a Korean tongue twister used to warm up the lips before speaking or singing. This need to prepare to overcome nervousness continues to be a theme in the song, and the mv.
Fans were promised there was no chance of AKMU debuting with an image that fits the current sexy concept trend. This decision was both appropriate for their ages (Soo/14, Chan/17) and their consistent sound style. 
The mv shows how one might act if convinced they are 200% in love. Casting Soo Hyun as the lead alongside the older model cum actor Nam Joo Hyuk portrays the innocence of a school girl crush perfectly.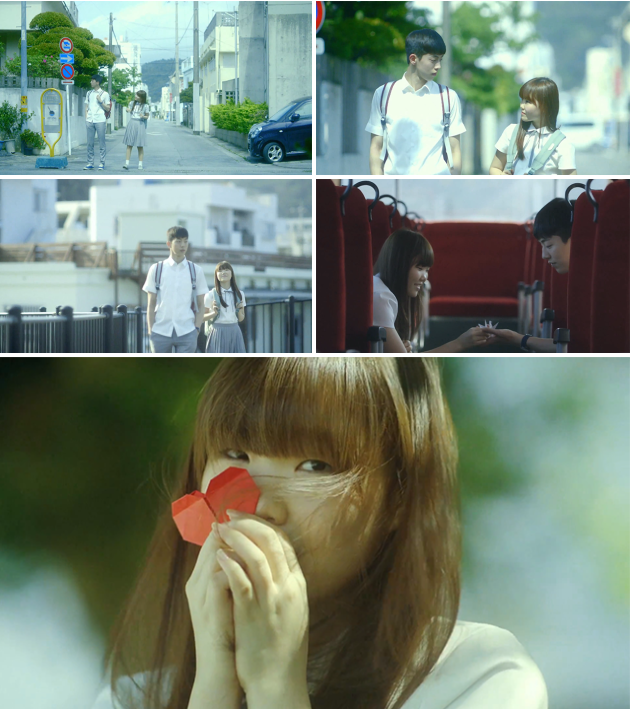 However there is a crushing, but wonderful, twist to this narrative. The relationship we've seen between Soo Hyun and Joo Hyuk isn't all it seems.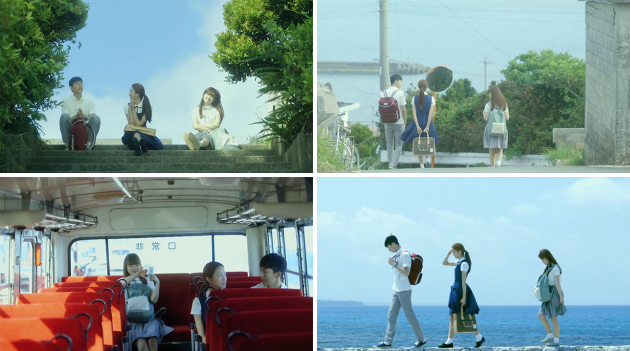 Crushing yes, but why wonderful?
200% presents a what is more often than not a realistic view of a teenage crush, especially if a difference of age is a factor. What it also presents to us, whether intentional or not, is the story of a fan. One can imagine their life alongside their favourite star, but essentially one must watch from the sidelines.
Styling is another aspect of their concept that AKMU share with Lee Hi. AKMU have been able to show off their youthful, fun style, rather than taking on any elements of what is often referred to as YG Style.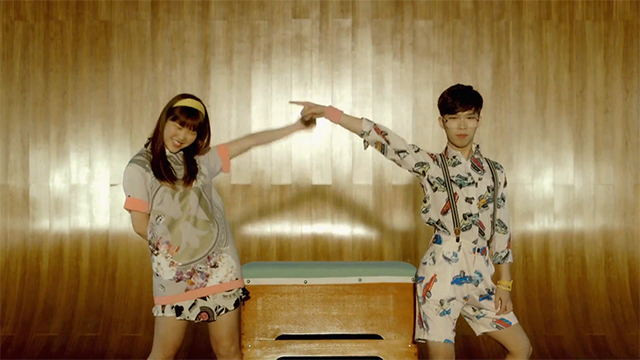 Alongside showcasing their youthful style AKMU have also injected a very youthful spirit into the mv, with their none-narrative scenes showing the two paying around and having fun.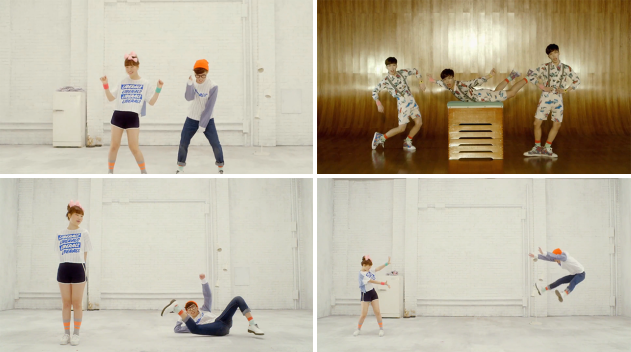 200% is the perfect debut track for AKMU, and PLAY doesn't disappoint, and at £8.99 for 11 tracks on iTunes the album is a steal. It would be fair to say the next two mvs due from the duo will be just as impressive.