Annyeong everybody! I'm glad to greet you right from the country of tequila and tacos, Mexico. Nachos aren't really our thing. We can say that's one of the misunderstood aspects of our gastronomy led by globalization. But not everything is inaccurate or negative, it's just the way we understand other cultures according to our own perceptions.
Do you remember thanks to which friend you found out about dramas or K-Pop? What began your encounter with Korea? How did you face it? What did you feel? What consequences did the discovery bring to your life?
As we may know, internet and SNS have played a major role in globalization contributing to the spread of different cultures around the world, each day we move closer to the creation of a global village, as the Canadian sociologist, Marshall McLuhan, predicted.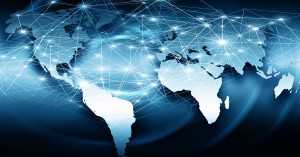 Mass communication and social media not only provides us more than enough information and source material to select for our newsfeed, but we also collaborate to enrich what's been posted and invite others to discuss the topics.
So, this circumstance makes it easier and faster for us to interact with people and nations in the opposite hemisphere without even leaving our home, via the Internet, of course, which helps to magnify transnational and transcultural integration.
Fortunately for us, human curiosity goes beyond what we're able to see through our screens. We want to experience what we've discovered. We want to have the opportunity to live it ourselves.
Maybe before this great journey, we barely knew people who shared our interests. Maybe all of us felt out of place among the rest. And suddenly, somewhere on the web we found people similar to us, far or near from where we are.
People who watch dramas and cry with them, people who do dance covers, people who sing at noreabangs, people who learn Korean, people who like Korean culture and food, people who aim to travel to Korea. Those who chase goals thanks to being part of this amazing adventure.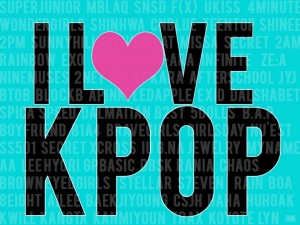 How many friends from across the globe have you made since the first time you saw an MV, chose the fandom you belong to and fell in love with the almost-surreal-being that is your bias? How has your life changed since then? Has this helped define your future?
We are a world wide community, whose voice is becoming stronger. We are making bonds we never imagined we could. We, with positive effects for our own development, are capable of doing the unbelievable.
Then, aside of the particularities of our nations, we have to be supportive and stay firmly as one. From K-magazine in Mexico, we are all K-People, that is our bond. We are all UnitedKpop. Welcome!
---
This article is by Renata Tarragona. Renata is the editor of K-Magazine Mexico, check out their website here! [Edited by Lore @ UnitedKpop – read her article for K-Magazine here]
Fancy writing a guest post for UnitedKpop? Drop us an email at info@unitedkpop.com