SISTAR recently had their comeback, with 'I like that'. The song itself is slightly different to their usual summer releases, with more of a mature/ballad feel when compared to their past releases such as 'Touch my Body' but it's none the less incredible! For this week's make-up article we'll be bringing you a product list and mini tutorial on how to re-create their make-up looks!
If you haven't had a chance to check out their MV yet- take a look below:
As we can see from the video, all of the members sport subtle yet glamorous looks; complete with golden and metallic eye tones all accented with winged eyeliner and a touch of colour on the lips. We've selected 4 Korean beauty products that'll help you easily recreate a look of theirs inspired from the video!
Lioele 'Dollish Eye Shadow (Duo)'– This beautiful and shimmery eye shadow duo will be perfect for re-creating their look in 'I Like That'. Simply take the lighter shade, and apply it all over the eyelid, and take the darker shade out of the two and apply this to the outer corner, and on the lower lash line.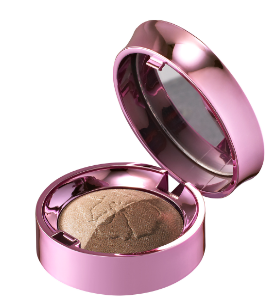 CLIO 'Waterproof Blushliner Kill Black'– The fine tip on this eyeliner will make it easy to recreate the delicate liner the members wear in the new video; you can either follow the style with their own thin wing, or wear a thicker more bold style that you prefer more!

Etude House 'Dear my Blooming Shimmer Blusher'– This blusher is perfect for recreating that flawless shimmery glow! It's packed with a variety of different tones to give you a multi-dimensional finish, and the shimmery particles will give you a healthy glowing appearance.

HolikaHolika 'Heartful Moisture Lipstick'– This moisturising and glossy lipstick will give you a hint of colour while moisturising the lips, you can create a gradient lip by applying the colour to the center of your lips and blending it outwards, or apply it all over for a more bold finish.