It's that time of the week again when we take a look back over a few of the latest releases from the K-Pop scene. Today features releases from quite a few group members gone solo – so strap yourselves in and let's get into it!
Song Releases
Suzy – 'Pretend'
Release date: 17/01/2017
Miss A's Suzy has made her solo debut with the pre-release of the song 'Pretend' (part of her upcoming EP 'Yes? No?'). This live performance is very beautiful and relaxed. It gives the vibe of the atmospheric performances you might see in a posh restaurant or bar. It's the perfect song to have on in the background when chilling out. This track itself has already achieved the coveted 'all-kill' on South Korean music charts.
Park Kyung (Feat. Brother Su) – 'When I'm With You'
Release date: 18/01/2017
Block B member Park Kyung has also released a solo single featuring singer-songwriter Brother Su. This is another really chilled out single, but as you might expect, it also includes cool rap verses from Kyung. This is all mixed with a jazzy twist and soft voices, which don't sound like they would go well together on paper, but here – they do!
Luna, Hani & Solar – 'HONEY BEE'
Release date: 19/01/2017
EXID's Hani, f(x)'s Luna and MAMAMOO's Solar have come together for a very special collaboration with 'HONEY BEE'. This jazzy, thumping track has a catchy chorus and rather strange focal dance move. It's full of attitude and shows the vocal talents of all three ladies.
Album Releases
Seohyun – 'Don't Say No'
Release date: 17/01/2017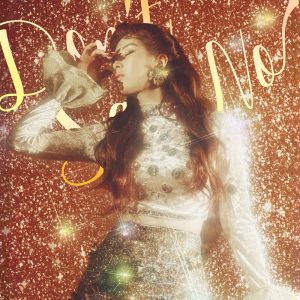 Another group member trying out the solo path is Girls' Generation (SNSD)'s Seohyun! This is her first mini album, which is comprised of seven tracks. It's a strong selection and it seems like Seohyun went for a real mix of genres here. There is likely at least one track for everyone, including a cool collaboration with singer Eric Nam. Speaking generally of the world of K-Pop, it is sometimes easy to speculate that certain members of groups might be less talented than the others, but hide it behind the fact that there are fellow members to take the attention. However, Seohyun really shows her strengths as a singer with this mini album.
SEE ALSO: [Weekly Idol] Seohyun
CLC – 'CRYSTYLE'
Release date: 17/01/2017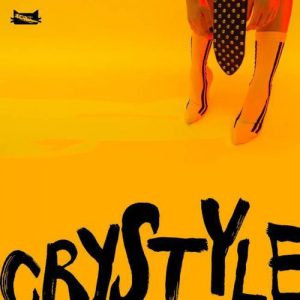 CRYSTYLE is CLC's fifth EP, and it contains six tracks, including their latest MV's track 'Hobgoblin'. This album features a lot of EDM and dance-pop style. It's definitely for you if you like music that gets you dancing and energised. It would also be great at a club on a busy Friday night as it would surely get everyone pumped up. The girls have gone for a more hip hop and edgy concept this time around, which is very different from their previously much more feminine and pop style.
SEE ALSO: [Song of the Week] CLC – Hobgoblin