It's pretty much common knowledge now that South Korea produces some of the best beauty products in the world. Over the years you can often expect to see popular brands such as Tony Moly or Etude House in magazines like Cosmopolitan or Marie Claire. With new trends coming out at what feels like every day, it can be hard to keep up with all the new beauty trends coming out of this metropolitan country. From gradient lips to the infamous 10 step skincare routine, you never know what'll be the next big thing. That's where we come in!
Inspire Me Korea is dedicated to giving you all the information you need about what's hot on the beauty scene. This week it's all about Rubber Masks, something that rose in popularity in 2015 and seems to be making a comeback recently. This craze was born when it was revealed that rubber masks are used at spas and salons that top celebrities frequent. We've all seen how flawless their skin is, so naturally everyone wanted to buy them to see if they can achieve the same results.
But what's actually in these rubber masks and how do they work? There are many different types out there, but generally they all contain Alginate. This is a powder that is found in kelp extract which turns into a thick gel when mixed with water. As well as this, the mask also contains a mixture of clays and other botanical products, giving it its rubbery feel. Once you have created the mixture, all you have to do is apply it all over your face. Be careful though, because laying it on too thickly results in the mask dripping off your face and making a mess! Once applied successfully and evenly, just wait 20-30 minutes and when dry, peel off.
We especially recommend these masks for those with oily or combination skin, as the mask really helps to remove all the excess oil from your skin without leaving skin dry! Curious what rubber masks look like on? We've been the guinea pig so you don't have to – watch this video of us trying out the rubber mask trend!
The Korean secret to clear and luminescent skin lies in 20 minutes of pampering per day! If you're curious and want more information on various beauty products such as these sheet masks, you can head over to Inspire Me Korea's website to learn more. Those interested in not only K-Beauty products but all things Korean can also check out the Inspire Me Korea CULTURE box – a monthly subscription box with a new theme each time. Inside, you can expect to find everything from the trendiest snacks to cute notebooks and trinkets, as well as a magazine that is based around the theme. 
UNITEDKPOP readers are in for a treat! You can get 10% off EVERYTHING in the shop (excludes pre-paid subscriptions), use code: 'UNITEDKPOP' upon checkout.
---
Launched in Feb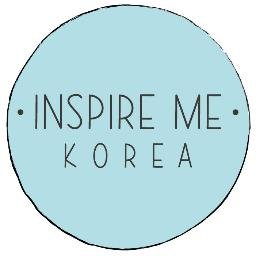 ruary 2016, Inspire Me Korea delivers a taste of South Korea to your door.Their boxes are a fun and educational Korean experience and provides a totally new and unique service for Korean lovers. Each month, receive a box that includes a variety of elements to Korean culture: Food, Beauty, K-pop, Recipes, History, Culture, Language and more!
You can find more information in their website.
---
Want to write a guest article for UnitedKpop?
Whether you're a company or an enthusiastic fan, we'd love to hear from you!