Have you ever gotten a hankering for Korean food? Is there no specialist shop or restaurant in your area? Is your wallet asking you not to?
Thankfully we've reached an age where these flavours are readily available in supermarkets. While it is often not the real deal, here's five suggestions (tried and tested by yours truly) to level up your essential shop game.
1. Samyang Hot Chicken Cup Ramen (Asda, £1.25)
This is also found in 'package form' at Morrisons for £1, but the cup version is what is considered iconic! At Seoul National University, you can see students munch on  Samyang ramen pots at almost any time. It's very very spicy, so not for the faint-hearted. But the soft, moreish noodles and strong, salty flavour leaves you wanting more. Try adding some rice from the day before, some dried seaweed sheets and a soft boiled egg for the ultimate experience.
2. Vadasz Raw Kimchi (Sainsburys, £4.50)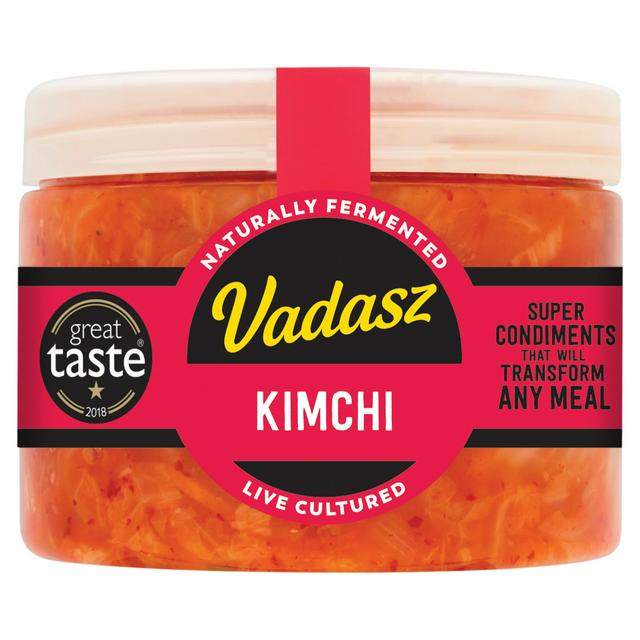 Delicious, delicious Kimchi. Unconventional, this vadasz addition is, but it is scrumptious nonetheless. Is it expensive? Yes. Does it hit the same spot as the real deal? No. Does it offer a reminder and is it easily accessible when going shopping? Yes. While it may be expensive, the big pot is roughly the same price as a side dish, making it value for money. Having it in the fridge also means that no one will judge you if you put it in a cheese toasty either.
3. Itsu Korean BBQ Beef Gyoza (Tesco, £3.75)
This Japanese dumpling with a Korean filling packs a punch. A savoury-slightly-sweet flavour radiates from the inside, and pairs deliciously with soy sauce. Eaten alone, they make a great snack or starter, but can also be added to soups to incorporate them into a main meal. These are best defrosted with hot water from the kettle and then pan-fried.
4. Merchant Gourmet Koren-Style Grains (Ocado, £2.00)
These are arguably the least recognisably Korean when considering their taste profile, but they make for a cracking addition when making your own Kimchi fried rice due to the additional flavour that they bring. Plus, with the wheatberries, edamame beans and black barley, you're getting a more diverse range of pulses and grains, which is not only good for optimal gut health but also a fun textural addition!
5. Leon Korean Style Mayo (Sainsburys, £2.50)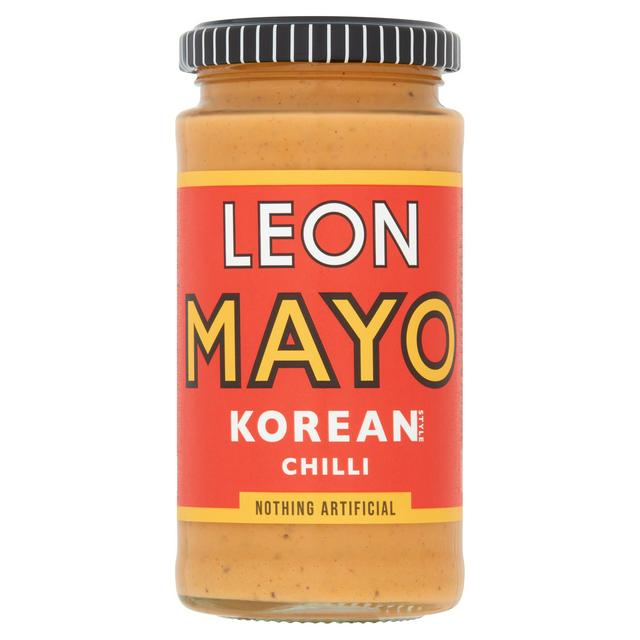 This sauce might be more pricy than your standard mayo, but this vegan-friendly option is easily one of the best condiments to come from the Sainsburys exclusive partnership with Leon. It's not particularly creamy, nor is it creative, but the gochujang kick and zesty flavour is a dream. Personally, I would recommend it with oven-baked chips along with a good serving of ketchup!
As a whole, it is clear that food inspired from across the globe is slowly making its way across UK shelves. Hopefully this is not the end, but the start of a promising new range of delicious treats!