Over the summer we met up with top American Korean chef and tv personality Judy Joo at the London Korean Fesitval.
Known for working at top restaurants such as Gordon Ramsay's Maze, Petrus, The Boxwood Café, and Gordon Ramsay at Caridge's; and Heston Blumenthal's The Fat Duck; being one of the judges and Iron Chefs on both UK and American editions of tv show The Iron Chef; and for helping secure a name for Korean food in cities such as New York and London; Judy Joo's talent is undeniable.
Who better to teach us more about Korea's cuisine as it's popularity grows?
[su_divider top="no" divider_color="#2867a5″]

For anyone who's not familiar with you and your work, how would you describe what you do?
I would say I am one of the ambassadors for Korean food I guess! I'm a chef, I have a restaurant, I have a tv show about Korean food, I have a book coming out, so I'm doing a lot of things to promote Korean food across the globe.
How is Korean food viewed in the Western world? 
I think it really depends where you are in the Western world, because in America, obviously it's much more well known. It's very mainstream, people know what Kimchi is, most people have had it. People understand Korean food, and there are also large Korea Towns in many of the metropolises. 
Here in London I think that it's not as well know but it's getting there, but people are gladly embracing it.
How do you feel about putting Korean food and Korean culture on the map for those unfamiliar?
I feel very proud and also honoured that I've been given this mission, if you will. But I think Korea has a lot to offer. And I think that obviously with the Kpop, and the music, the culture and the beauty and everything going on in Korea there is something for everybody.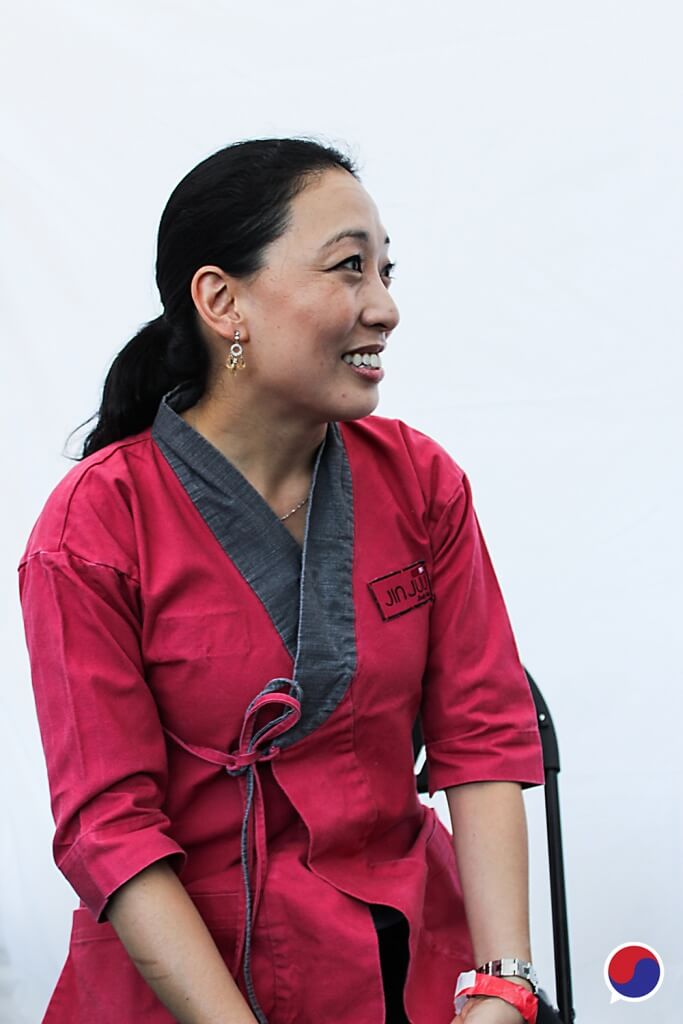 What would you say is a staple in Korean food, a must have?
Kimchi! Kimchi and Korean Barbecue.
Could you tell us a little bit about Kimichi and the different varieties?
Well there are over 180 different official varieties and that doesn't even include every single version that every mother has, it's like spaghetti sauce in Italy. Every family has their own version, and so it is a food that is very personal as well, and recipes are handed down like heirlooms through generations and generations.
But Kimchi's also a super food, its on the table 365 days a year – breakfast, lunch and dinner. It's full of lactobacillus, which people believe is the key to their health, it keeps their gut and digestion healthy.

Korean ingredients aren't as readily available across the UK as they have become in America. What would your advice be to those who want to cook at home but might be struggling to find ingredients?
I think that online is becoming an invaluable resource, you can get a lot of ingredients shipped to you.
But also, whenever people travel for work or pleasure, try to find a China Town or Korean grocery store if you can – a lot of China Town places do carry Korean ingredients. 
Or at least do try and visit a Korean restaurant and try Korean food if you can't make it at home.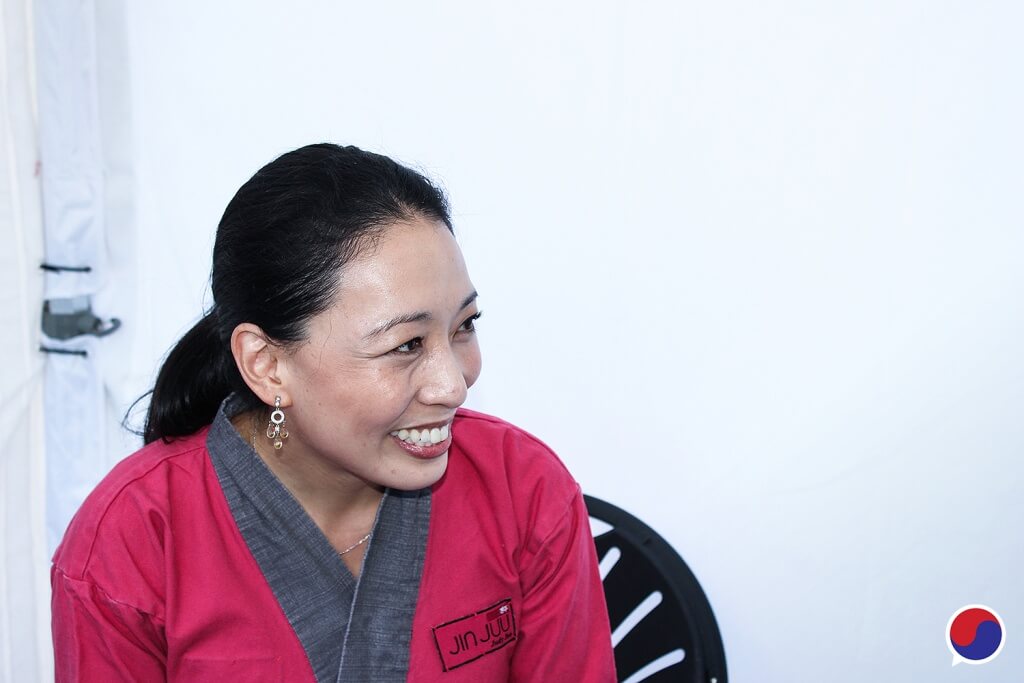 For anyone who hasn't tried Korean food before, what would you suggest to try first?
I would say barbecue, Korean Barbecue because it's one of the more easier things to have. Everyone loves Korean Barbecue. I have friends in New York City who have their Christmas parties at Korean Barbecue places because everyone loves barbecue – no matter whether it's Southern Barbecue, Korean Barbecue – people love a bit of meat and smoke!
It's a very fun way of eating, and the communality of Korean barbecue makes it a very interesting and fun way to eat. 
Is there anything else you'd like to say to UKP readers?
Enjoy Korean music, enjoy Korean food, and come by my restaurant, JINJUU in Soho, 15 Kingly Street. Stay tuned for the second season of my show Korean Food Made Simple, and my book will be coming out in May!
Thank you to Judy Joo for sharing her love and knowledge of Korean food with UnitedKpop. If you're inspired to get cooking, why not check out one of our easy to follow, favourite recipes!