When people think about the British, Afternoon Tea comes to mind – English Tea & Scones, however at Tempo Tea Bar we are looking to change it up a bit and change peoples' perception of tea from being boring to fun, tasty and colourful. We specialise in Bubble Tea and Bubble Waffles which are both really fun and delicious products.
Bubble Tea originated in the 1980s from Taiwan! It's crazy how Bubble Tea is still a relatively unknown product in the U.K and didn't gain popularity in London until around 2012. We were the first stand alone Bubble Tea store to open in Glasgow in October 2013 and then opened another store in Edinburgh in February 2016 and Glasgow Queen Margaret Union in Sept 2016.
Bubble tea comes in two main types, it can be a fruit tea which is like a refreshing fruit juice or a milk tea which is similar to a milkshake. Traditionally they are shaken with ice and served cold however we can also serve them warm or ice blended like a slushy. Then you get a super fun topping to go in your drink, it can be the traditional tapioca which is chewy like a gummy bear texture or popping boba which has juice inside of them and burst when you bite them! It's a taste sensation! The other different types of toppings are like strawberry jelly, grass jelly or egg custard, which are also delicious. My favourite Bubble Tea is Passionfruit & Strawberry Fruit Tea with Lychee Popping Boba – it tastes like a melted ice lolly!
We find that many of our customers who are into K-Pop already know all about Bubble Tea as they are familiar of Asian culture and it being a popular beverage in Korea. Tempo is musically branded and it was great to learn all about K-Pop, we even had some K-Pop nights in-store for our customers as there aren't many places for them to listen to it. We also attend a lot of comic cons as many of the attendees are fans of Bubble Tea plus it's super fun for us to go and see all the amazing cosplayers. Some of the outfits we have seen have been very impressive!
Bubble tea is such a versatile drink and you can mix any flavour together with any topping so the combos are endless! Our menu is more customisable than other places as we didn't want to limit our customers and wanted them to get creative with their Bubble Tea as we are all about the creativity here. We have a photo wall of all our most loyal customers, post-it note wall for customers to leave us a note and draw pictures, quite a few anime drawings which are super impressive. We also support local musicians and artists by promoting them on our social media platforms and let them sell their march in-store at no cost. We love helping out charities where we can and currently for Pride month we are donating all our proceeds from our drink 'Rainboba' to LGBT Youth Scotland Charity. This will hopefully raise more awareness and funds to the incredible work this organisation do.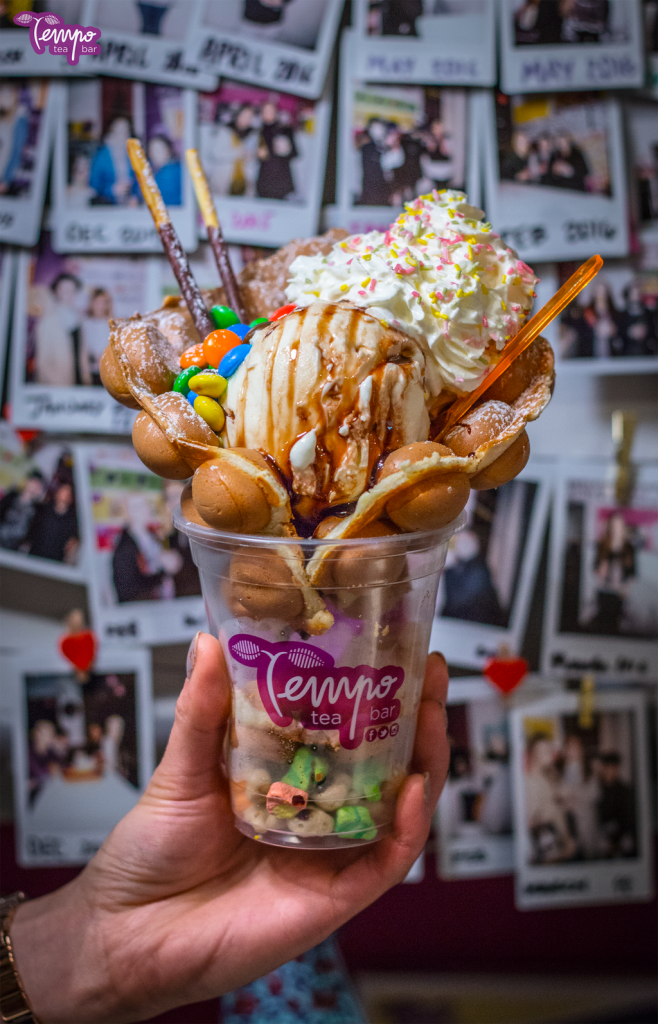 Bubble Waffles have recently been launched in our store which we found to be the perfect accompaniment for our Bubble Teas. The Bubble Waffle is thought to have originated in Hong Kong around 1950 as a street snack. Its original name is gai daan jai which roughly translates to the word "egg". Although there is no definitive answer as to how gai daan jai was invented, most people say they were created by entrepreneurial Chinese refugees fleeing the civil war. At the time, the waffles were cooked at street side carts over charcoal stoves and sold for 1 cent.
So here's to the tea-volution of Bubble Tea & Bubble Waffles as it sure is much tastier and more fun than English Tea & Scones.
---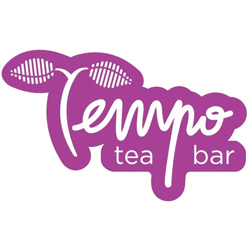 Tempo Tea Bar specialises in serving delicious Bubble Tea and Bubble Waffles to those in Glasgow & Edinburgh. They opened their doors in 2013 and have been changing people's perception of tea since then and will continue on with the tea-volution.
Contact then at:
Facebook – www.facebook.com/tempoteabar
Instagram – @tempoteabar
Twitter – @tempoteabar
Website – www.tempoteabar.com
---
Want to write a guest article for UnitedKpop?
Whether you're a company or an enthusiastic fan, we'd love to hear from you!