Which group didn't only take over the world, but promised to Take Over The Moon? That's right, it's NCT's China-based unit: WayV.
For these seven talented men, chart-topping comes as second nature – whether it's in China, Korea or around the globe. After all, WayV embodies 'global'; its members speak Chinese, Thai, English and Korean!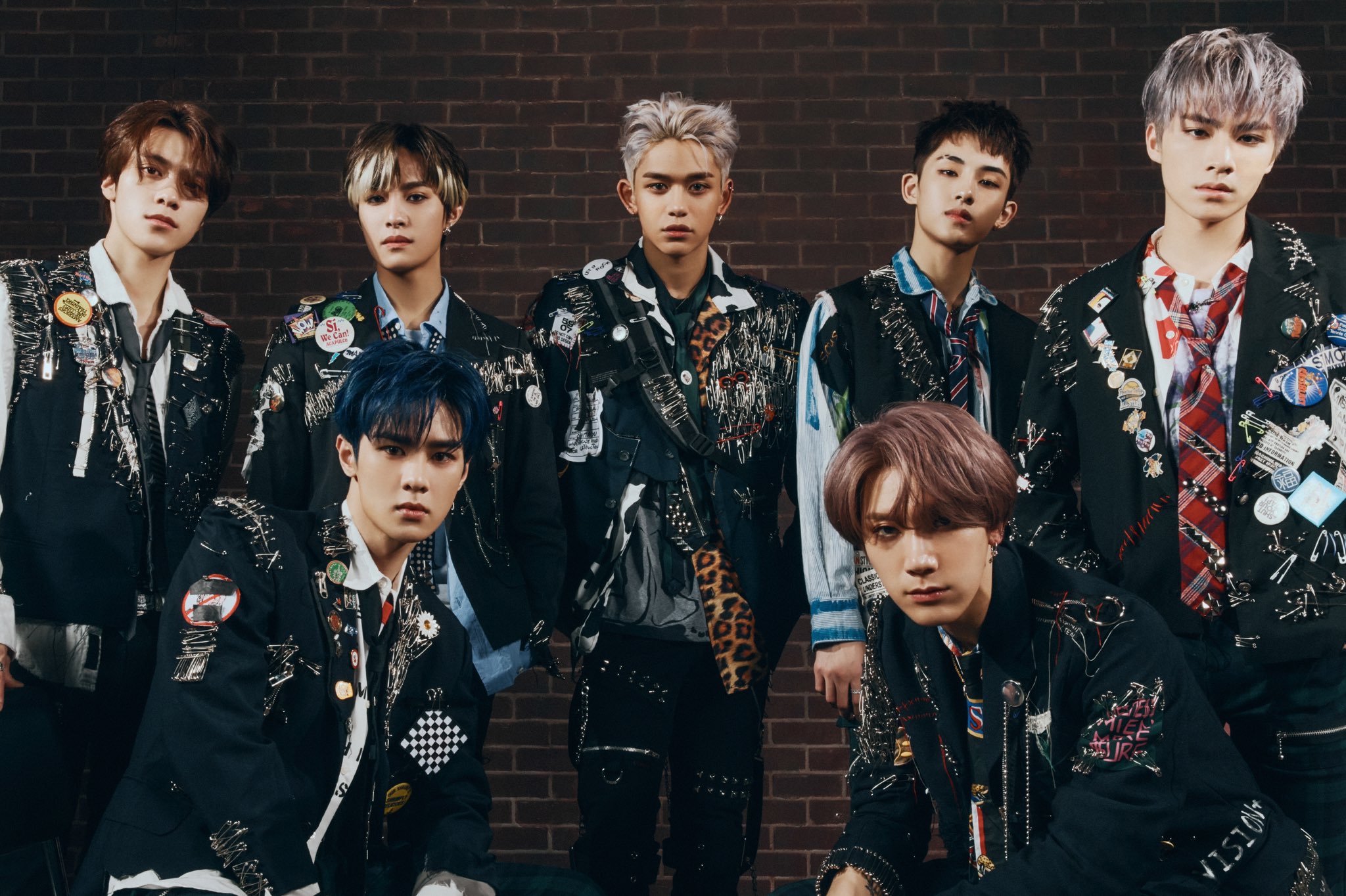 On August 13th 2018, SM Entertainment announced the expansion of boy group NCT. Rumours about the elusive 'NCT China' spread like wildfire. Apparently, it would include four NCT members, along with three new ones: Hendery, Xiaojun and Yangyang.
But it wasn't till six months later – 17th January 2019 – that WayV debuted with the Chinese version of NCT 127's Regular. An astounding three tracks on this debut EP made it to Billboard's Top Ten World Digital Songs.
For these red-hot rookies, musical success wasn't enough. They aimed for fame as influencers, too. WayV's Youtube content, from Way V-log to musical covers on Rainbow V, draws in millions of viewers. Just look at Ten and Winwin's iconic 'lovely' choreography. The heart-wrenching dance has nearly 15 million views – the same as the group's Moonwalk music video.
Of course, every idol group faces scandal. WayV's first challenge wasn't a dating rumour or criminal accusation; it was a piece of offensive fashion. A photo teaser for Awaken The World, the group's first full album, contained a badge with a racial slur. Following uproar from fans, SM hastily edited out the badge. But this caused new criticism: that SM were 'covering up' the blunder without an apology.
Nonetheless, the sheer number of adoring fans was proof enough of WayV's success. They still stirred up a buzz when they achieved Best New Asian Artist at the 2019 MAMA Awards.
The group made waves in 2020 with the release of their first studio album "Awaken the World" released in June. This sizzling record was comprised of ten tracks, with electric title track "Turn Back Time". This album was met with huge critical acclaim and commercial success. Read our full review here.
Despite restrictions on face-to-face concerts, WayV pioneered online entertainment with Beyond LIVE. This became the first made-for-online live concert series in the world. And if that wasn't enough firsts? Turn Back Time even had its own online game. Fans could have MV-themed 'conversations' with each member, using exclusive videoclips.
One word to describe the future of WayV? If we can judge from the past year: it's 'united'. In an unprecedented move, WayV members featured in NCT 2020's Resonance album. This marked Xiaojun, Hendery and Yangyang's official inclusion to the main group. What's also exciting is that two of WayV's members, Ten and Lucas, are also a part of the SM Entertainment's mega boy group SuperM. It is clear that WayV are going places.
As long as Kpop needs a group who speak four languages and dress up as princesses on YouTube, WayV can expect a bright future. The group's name means We Are Your Vision, but it's us who should keep a close eye on WayV in years to come.